Camp Verde girls basketball rebounds to rout Sedona

Originally Published: December 22, 2018 3:06 p.m.
After a tough tournament, the Camp Verde High girls basketball team and rebounded with a rout.
The No. 5 Cowboys (7-5) beat No. 24 Sedona Red Rock 55-11 at home on Friday night.
Photo Gallery
Camp Verde Basketball Sedona Red Rock 122118
Camp Verde hosted the Sedona Red Rock girls and boys basketball teams on Dec. 21. The Cowboys swept the Scorpions. VVN/James Kelley
"Well I thought overall we did a nice job on the defensive end of the court, we pushed the ball up the court very well, we were patient on offense," CV head coach Mark Showers said. "Of course we shot the ball pretty well, so saying that, we also cut down on mistakes. We did not turn the ball over as much as we have recently."
The win snapped Camp Verde's six game losing streak to Sedona Red Rock. It was CV's first over the Scorpions since December 2015.
The Cowboys held the Scorpions to two points in the first quarter, three in the second, four in the third and two in the fourth.
CV senior point guard Tanna Decker led the way with 21 points for the Cowboys. She also had three rebounds, four assists, seven steals and two blocks.
"Tanna did a great job," Showers said. "She initiated things offensively, she got us going."
Eight of the other nine Cowboys also scored. Junior shooting guard Lauren Ontiveros and junior small forward Bennett Holm each had four steals.
The game saw the return of first team All-Central performer Jacy Finley from injury. Senior shooting guard Hope Ontiveros has started practicing and they hope to have her back by the Yvonne Johnson Memorial Shootout or if not then, then for their resumption of regular season games in January.
The Cowboys went 0-4 at the Round Valley Roundball Shootout. They lost 51-35 to Mogollon, then they fell 58-35 to Round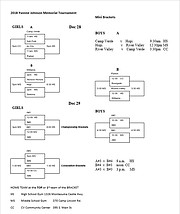 Valley. Next they lost 58-30 Holbrook and 55-28 to Show Low.
The Cowboys' next games are in the Yvonne Johnson Memorial Shootout at home starting on Dec. 28. They open up with Ash Fork/Seligman on Dec. 28 at 11 a.m.
More like this story
SUBMIT FEEDBACK
Click Below to: