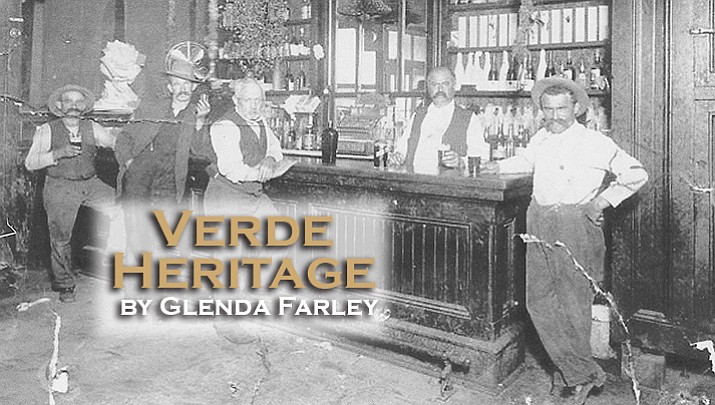 Originally Published: February 6, 2018 1:48 p.m.
"Just another example of progress and devotion to the Verde Valley is being shown by a group of Camp Verde residents, known as the Camp Verde Improvement Association, who are busy these days promoting a museum."
"Last week, with the introduction of Senate Bill 64 by State Senator C. H. Orme, the association began to see the possible fulfillment of their dreams for the project. The bill would appropriate $10,000 to the organization for use in remodeling Barracks Six of the old fort into a museum to house relics of early army and pioneer days with which the Verde Valley abounds."
"NOT WAITING FOR STATE AID: The association isn't waiting for state aid to begin their project. By selling chances on various objects and numerous cake sales, enough money has been raised to reinforce a wall of the old building built in 1871. Labor for the work was done voluntarily by members of the group."
"Howard Wingfield, president of the association, said the museum would be self supporting through a small admission fee after it is in operation."
"Barracks Six is one of four remaining buildings on the site of the fort. Originally there were 12 buildings and several stables. All of the buildings are very near the condition they were in when the Army moved out in 1891. The other three buildings still standing were officers' quarters and have now been converted into homes."
"MANY THRILLING EVENTS: During the time of its occupation by the Army, the fort was the scene of many thrilling events because it was situated in the heart of Indian Country. Many of Arizona's notable heroes of the Indian Wars were stationed at the fort, including General Crook, General Miles, Pauline Weaver, Al. Sieber, and Mickey Free. The last of the Army units to occupy the fort were part of the old 10th Cavalry."
"Early settlers included Wales Arnold, who was also a scout, and William L. Osborn, an ancestor of the late Governor Sidney P. Osborn."
"SCENE OF BOOKS: Captain Charles King, once stationed at Camp Lincoln, later achieved fame for his writings, using the area as the locality for many of his stories including 'Apache Princess' and 'The Colonel's Daughter.' He was also the author of 'On the Border With Crook.'"
"When the Army moved out Barracks Six became headquarters for the first Indian agent, Taylor P. Gabbard, who established a school in the building. Mr. Gabbard is still living in Tempe."
"BUILDING LEASED: In later years the building passed into the hands of the Hallett family, who donated the barracks to the association on a 99-year lease with an option for renewal."
"Members of the association said valley residents can make arrangements to loan or give pioneer artifacts to the museum by contacting officers of the group which, in addition to Howard Wingfield, are Lee Barker, vice president, and Malcolm Stenhouse, secretary."
(The Verde Independent; Thursday, February 3, 1955; page 1.)
More like this story