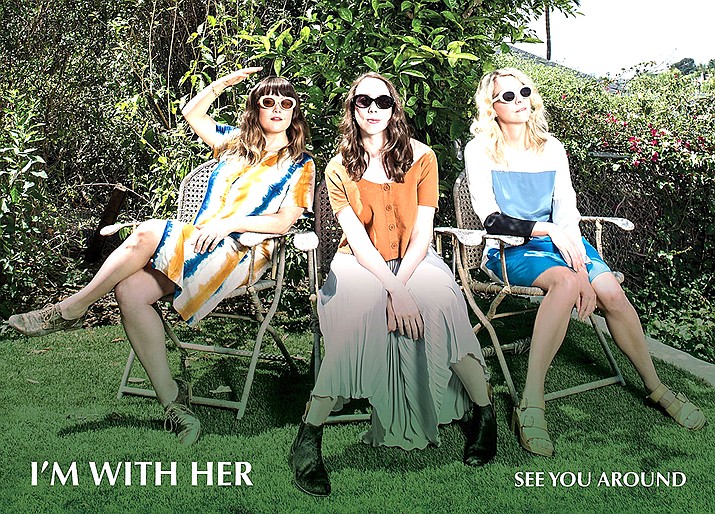 ---
---
I'm With Her – See You Around
Rounder Records
See You Around is the full-length debut from I'm With Her, featuring multi-Grammy-Award-winners Sara Watkins, Sarah Jarosz, and Aoife O'Donovan. Before coming together these artists co-founded seminal bands (Nickel Creek and Crooked Still) and since have collectively contributed to critically acclaimed albums from esteemed artists including Yo-Yo Ma, The Civil Wars, Kris Kristofferson, John Mayer, Alison Krauss, John Prine, and many more.
Tracks include: See You Around, Game To Lose, Ain't That Fine, Pangaea, I-89, Wild One, Waitsfield, Ryland (Under The Apple Tree), Overland, Crescent City, Close It Down, Hundred Miles.
Superchunk – What A Time To Be Alive
Merge Records
After the shocking, and for many, demoralizing result of the 2016 election, "I didn't buy the silver lining some were promoting that 'well, at least art and music will be great now!'," says Superchunk co-founder and frontman Mac McCaughan. "Obviously, any sane person would gladly trade four to eight years of terrible music for not having our country dismantled to satisfy the whims of a vengeful child and his enablers." That said, good music and art still have a lot to say, and the urgency of current events gave Mac, Laura, Jim, and Jon the momentum to make something new sooner than later.
Tracks include: What a Time to Be Alive, Lost My Brain, Break the Glass, Bad Choices, Dead Photographers, Erasure.
Belle & Sebastian – How To Solve Our Human Problems
Matador Records
Here is the latest installment in a career that has always pursued a singular and delightful vision of what pop represents and what it can achieve, a career that has seen them triumph against the odds to win a Brit award, be one of the first bands to curate their own festival, and play at the official London residence of the US ambassador (the last president's ambassador, not the current one's). Murdoch, as ever, is not the only writer. Sarah Martin (violin/vocals) brought in the delicious 'The Same Star', which marries Belle and Sebastian's melodiousness to a pounding Motown backbeat.
Tracks include: Sweet Dew Lee, We Were Beautiful, Fickle Season, The Girl Doesn't Get It, Everything Is Now, Show Me The Sun, The Same Star, I'll Be Your Pilot, A Plague On All Other Boys.