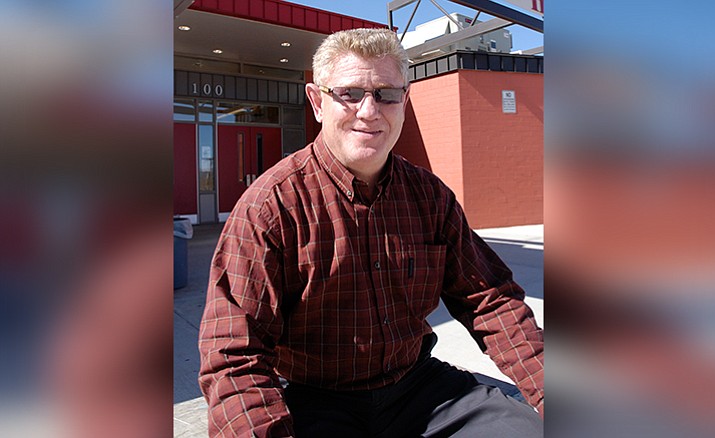 Originally Published: February 15, 2018 3:23 p.m.
COTTONWOOD – Some people's lives shine so brightly that even after they're gone, there's still light.
A sentiment he read once on a sympathy card is how former Mingus Union Board President John Tavasci Jr. talked of Tim Foist, his friend and former colleague who passed away Wednesday on his Kansas farm.
Said Tavasci, who was part of the school board that brought Foist to the Verde Valley, the former Mingus Union superintendent "died of a heart attack in the field, checking on his cows."
"He died out with his cattle, doing what he loved," Tavasci said. "When it happens, I guess that's the way to go, with a smile on your face."
As a superintendent, Foist was a "take-charge type," Tavasci said.
"As a new board, we wanted someone strong enough to represent the board's wishes," Tavasci said. "He was very good at seeing both sides of an issue."
"Bold and colorful" is how former Mingus Union Principal Jennifer Chilton remembered Foist.
"I remember his calling Mingus' paint color Foist Orange when he was getting a lot of flak for the bold color scheme," Chilton said. "I think he got a good deal on the paint."
What Chilton most remembered was the former superintendent's willingness to make "difficult, good, sustainable financial decisions during challenging times, but didn't shy away from taking risks that were good for the long-term."
Serving as the district's superintendent from May 2009 until June 2013, Foist played a role in the procurement and construction of the school's all-weather track and artificial turf football soccer field.
Recalled by former business manager Kirk Waddle, Foist, "upon the approval of governing board, his direction to me was that he wanted the field completed for the upcoming football season which was only a few months away, and at the time, seemed like an impossibility."
"With his drive and persistence, we got it completed in time for the season," Waddle said.
Though Foist and then-board President Jim Ledbetter disagreed at times, the superintendent "was always professional, driving us all to elevate educational opportunities throughout the Valley," Ledbetter said.
"Tim was an extraordinary educational leader," Ledbetter said. "His vision never wavered; he wore his values on his shirt sleeves; and there was never a doubt that he always sought to place kids first."
Hired in 2009 from Gypsum, Kansas, Foist was the governing board's first choice to replace interim superintendent Nancy Alexander.
On a retired extended contract in 2007, Foist was superintendent at Yuma Union High School District. He was superintendent at Holbrook Unified School District from 2000 to 2004, after serving as superintendent at Auburn Community Schools in Auburn, Nebraska from 1998 to 2000.
From 1996 to 1998, he was superintendent of Republic Valley in Indianola, Nebraska.
In 1973, Foist earned a Bachelor's degree in physical education in 1973 from Indiana State University, then earned a Master's Degree in education in 1982 from the same university.
Foist went on to earn a superintendent's certification from Kansas State University College of Education in Manhattan, Kansas.
Current Mingus Union Board President Anita Glazar remembered how early in her tenure with the board, "Foist asked me to be confident in my experiences and opinions and he would be the same."
"He was a man of action with a great sense of humor," Glazar said. "Tim was devoted to his children and loved [his wife] Katy, always his go-to topic. I will remember Tim fondly."
More like this story