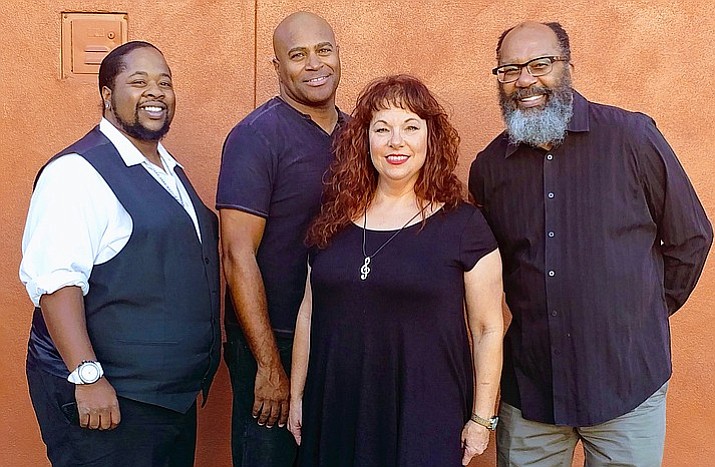 ---
---
Whether you like original music or good ole tunes from the 1920s to current hits, this weekend in the Sound Bites Grill Celebrity Show room you won't be disappointed.

Darius Lux a talented singer song writer and music producer will be performing with his band Friday Feb 23. from 7-10 p.m. followed by the band Diversity Saturday, Feb. 24 from 7-10 p.m.
Sound Bites Grill, an entertainment restaurant, in uptown Sedona keeps exciting with live music nightly. Multi-instrumentalist, performer and inspirational lyricist Darius Lux has a brilliant story. He experienced a life changing pilgrimage by traveling the world for a year, leaving his confines of New York City.
London-born Darius' style stems from extensive travels that took him through the Pacific, Asia, Europe and South America.
Combining his love of 60s songwriting, 70s soul, 80s pop and 90s hip-hop into a current mix of soulful, rock-edged pop tunes, Darius found his voice on his debut record "Arise," took us to the streets of LA for his EP, "Time is Now" and now presents his new album, "We The Living." Darius is performing with local musicians Troy Perkins and Ed Barattini.
The band is danceable and makes for a great evening with dinner. Call to reserve a table. There is a $10 cover to sit in show room.
On Saturday Feb. 24 another local band called Diversity will keep you on the dance floor. This talented band that is from Phoenix and Sedona.
The dynamic band starts with a husband and wife team from Detroit, Tim and Renee Claybon relocating to Sedona four years ago. Joined by the band members, Les Paul Roque on piano, Troy Perkins on bass and Jamal Baker on drums, the band will perform from7-10 p.m. in the Sound Bites Grill Show Room.
The five pieces have created a vibe of hip, pop, Motown, R and B, blues, country, rock, and dance like no other group of musicians and singers. Tim and Renee hit the ground running they both sing lead and backing vocals so you get a rich sound that enhances their diverse style and song selection.
Sound Bites Grill in the Hyatt Pinon Pointe Shops. 928-282-2713. www.soundbitesgrill.com.