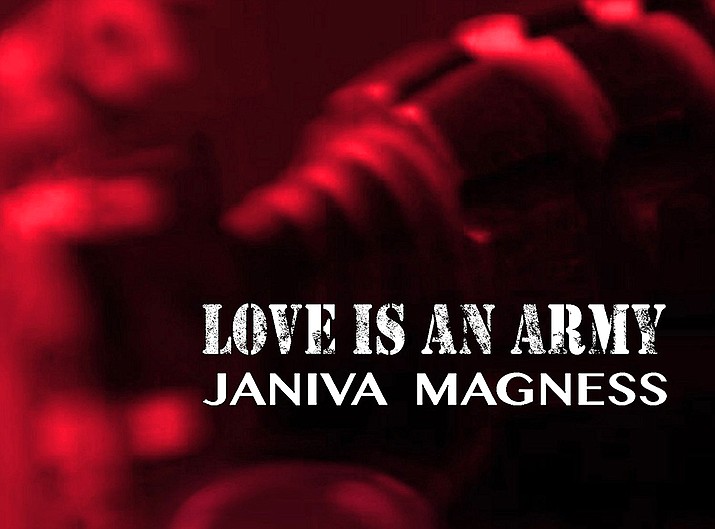 ---
---
Janiva Magness – Love Is an Army
Blue Elan Records
After Janiva Magness added a 2016 Grammy nomination to her 27 Blues Music Award nominations-with seven wins, including Entertainer of the Year-she might have taken at least a short rest on her laurels.
Instead, one of the preeminent voices in contemporary American roots music has raised the bar for herself.
Magness' fourteenth album, Love Is an Army, is a brilliantly crafted bridge between the past and present, blending the echoes of classic soul and country music with timeless themes of love and the very contemporary sound of protest.
Tracks include: Back to Blue, Hammer, On and On, Tell Me, Love Is an Army, Down Below, What's That Say About You, What I Could Do, Home, Love to a Gunfight, When It Rains, Some Kind of Love.
Screaming Females – All At Once
Don Giovanni Records
Throughout their lifetime as a band, Screaming Females have moved against the prevailing winds. Over six albums and more than a decade of touring, they have remained deeply individual and steadfastly DIY.
Each new album has been a reaction to the last -- a chance for the band to challenge itself and its audience by switching course and subverting expectations. All At Once is Screaming Females seventh record -- a double LP that captures the band at its most ambitious and expansive.
The trio spent a month recording with Bayles in Seattle, splitting time between London Bridge Studio and Red Room. They employed an expanded palette of instrumentation (organs, wurlitzers, synthesizers) and even a few guests (Fugazis Brendan Canty adds a second drum set to Soft Domination).
Tracks include: Glass House, Black Moon, I'll Make You Sorry, Dirt, Agnes Martin, Deeply, Soft Domination, End of My Bloodline, Chamber for Sleep (Part One), Chamber for Sleep (Part Two).
Loma – Loma
Sub Pop Records
Loma's enigmatic debut feels beautifully adrift in time and space. It's an album that takes you to a place you've never been, with a rare confidence in the strength of its own vision. Though it was recorded off a dirt road in rural Texas, there's no hint of country here.
Tracks include: Who Is Speaking?, Dark Oscillations, Joy, I Don't Want Children, Relay Runner, White Glass, Sundogs.