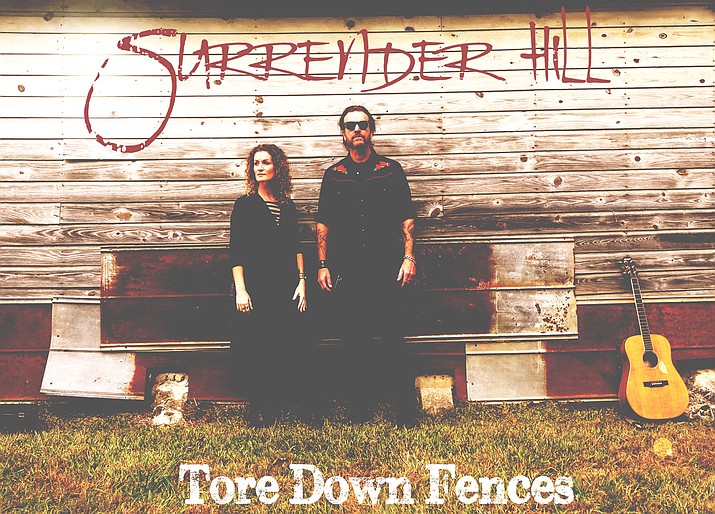 ---
---
Rick Busbea is back for another Wednesday night of music at Vino Di Sedona on Feb. 28 from 7-10 p.m.
Busbea moved to Sedona in September of 2014 and is now one of the area's favorite entertainers performing rock and country classics, and originals.
The month of March starts off with music by PK Gregory on Thursday, March 1 from 7-10 p.m. He is described as "Johnny Cash meets John Prine, with a smattering of Townes Van Zant thrown in."
Vino Di Sedona welcomes Surrender Hill on Friday, March 2 from 7-10 p.m.. Years before forming the Americana duo Surrender Hill, songwriters Robin Dean Salmon and Afton Seekins chased their own muses as solo artists.

Saturday afternoon wine tasting on March 3 is accompanied by music by local Celtic trio The Gaelic Dogs, 3:30-6 p.m. The Gaelic Dogs are Bill Barns, Lou Moretti, and Larry Perkins playing classic Irish songs like Black Velvet Band and Whiskey in the Jar-O.

Night-time music on March 3 is by The Jill Beitman Trio from 7-10 p.m. Jazz, blues, and harmonies.
Sunday-Funday, March 4, brings another fun night with Busbea from 5-8 p.m.
Tyler Carson takes the spot-light on Monday, March 5 from 6-9 p.m. Tyler played at Open Mic in February and the audience was amazed.
Sedona's best Open Mic night, hosted by Dan Rice is every Tuesday from 6-10 p.m. Each musician is allotted an amount of time, or number of songs, and every week brings a variety of new talent along with regulars.
Vino Di Sedona Fine Wine and Craft Beer, is a Wine and Beer Bar and Wine Shop with nightly entertainment. It is located at 2575 W. State Route 89A in West Sedona. For more information or to see the full calendar of events, visit www.VinoDiSedona.com. 928-554-4682.