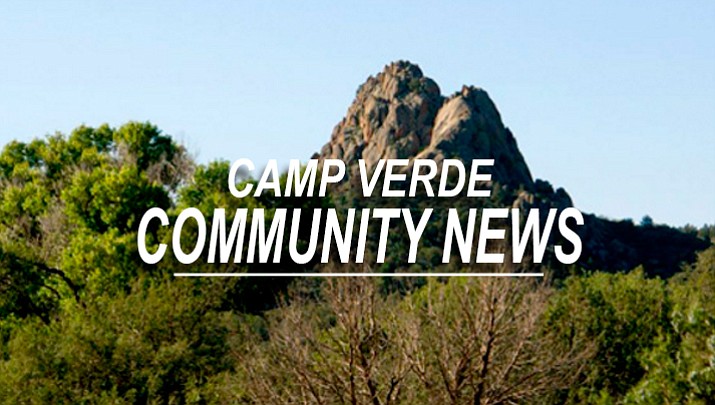 Originally Published: January 4, 2018 11:56 a.m.
CAMP VERDE – Besides moving forward with plans for its 110-acre Camp Verde Sports Complex off SR 260 and McCracken Lane, the Town of Camp Verde's Public Works Department has plenty to celebrate in 2017.
Public Works completed its Finnie Flat Sidewalk project, put a new roof on the Town's Community Center Gymnasium, and remodeled Camp Verde Town Hall rooms 206-207 into the new court facility.
According to Public Works Director Ron Long, there also have been "several development projects" that have added more sewer collection lines to new businesses, as well as sleeves installed under SR 260 for future sewer collection lines.
A few quick facts
The Town of Camp Verde's Street Division maintains more than 100 miles of right of way, more than 200 lane miles of asphalt, as well as all the drainage facilities in Town.
The Town's Facilities Division maintains all of the Town's government buildings and grounds, helps with events, and maintains all of the town's parks.
The Town's Waste Water Division collects and treats more than 240,000 gallons of sewage per day,
According to Long, the "main missions" of the Streets, Facilities, and Storm Water divisions is "operations and maintenance."
"In the Waste Water Division keeping the Waste Water Plant and the collection lines operating efficiently and in compliance is our goal, and in the Parks and Recreation division, the focus is on events and recreation," Long said.
Long also said that the maintenance, events, operations, compliance, and recreation work that is handled by the Town of Camp Verde is "sometimes overshadowed by the more noticeable Capital Improvement Projects that cause traffic delays, such as the construction of the Finnie Flat Sidewalk, but really are just as important, if not more important."