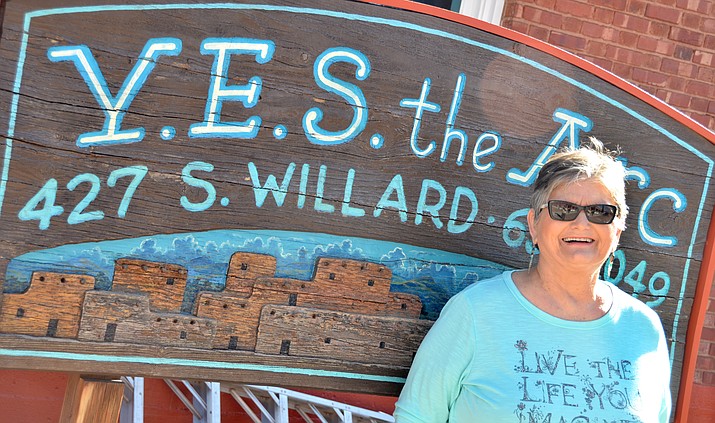 Originally Published: January 18, 2018 3:11 p.m.
COTTONWOOD – Cottonwood's homeless will now have a warm place to rest their heads on freezing nights, thanks to an emergency adoption of an ordinance during Tuesday's City Council meeting.
The ordinance provides a limited, conditional exemption from the automatic fire sprinkler requirement as set forth in the City's adopted, amended version of the International Fire Code for temporary emergency homeless shelters - and is effective immediately.
It was approved unanimously.
With the discontinuation of the One Person One Night program, the Verde Valley Homeless Coalition has been exploring options to provide emergency shelter when the temperature drops below 35 degrees.

Y.E.S. The Arc has offered to open its cafeteria for use as a temporary emergency shelter on these nights, and the Coalition said it feels confident it can staff the facility with a sufficient number of properly trained volunteers. As well, Spectrum has agreed to provide training to the volunteers on how to address mental health issues they may encounter during their volunteer time.
However, the facility does not have an automatic fire sprinkler system, which is required under the City's adopted/amended version of the International Fire Code.
Council was concerned about liability. In a worst-case scenario, if a fire were to break out and take a life, would the City be responsible?
"We would be covered," assured City Manager Doug Bartosh.
City Attorney Steve Horton said the council would have absolute immunity.
Council Member Tosca Henry said she would feel more comfortable with a written response from the City's insurance company.
Mayor Tim Elinski said he would feel personally liable for those who die of exposure in the cold.
Supporting the proposal
"Safety is the No.1 concern," said Cottonwood Fire Chief Mike Kuykendall. The city's Fire and Medical Department supports the proposal, and is willing to work with the Verde Valley Homeless Coalition.
Yavapai County Sheriff's Office also supports the proposal.
While other options are being explored, such as estimating the cost of installing a sprinkler system and raising the funds to pay for it, council was asked to consider adopting the ordinance.
The ordinance exempts facilities like this from the sprinkler requirement when used as small (no more than 20 beds) temporary emergency overnight shelters - and only if they comply with a comprehensive set of alternative conditions, standards and requirements developed by the city's Fire and Medical Department.

One requirement includes having at least one awake, alert adult on supervision/fire watch for every 10 beds. The supervision/fire watch is to be performed by a competent person knowledgeable with shelter policies, the layout of the building and the fire safety and emergency plan; and is to attend fire extinguisher training provided by the Cottonwood Fire and Medical Department.
These requirements are modeled after an administrative waiver policy by the City of Seattle and were prepared by CFMD in consultation with the mayor, police department, city manager and city attorney.
The ordinance was adopted as an emergency measure, which would makes it immediately effective. Without the emergency measure, it wouldn't take effect until March. It required the approval of at least six council members, including the mayor, recorded by roll call vote.
"There are obvious and compelling public safety reasons for requiring fire sprinklers in facilities used to provide overnight shelter to anyone, including homeless individuals. There are also obvious and compelling public safety reasons for a community to have at least one place where homeless individuals can take refuge on freezing-cold nights. The ordinance before council represents one reasonable approach to balancing these competing policy objectives, in light of the discontinuation of the OPON program," stated the justification in the council agenda.
The council holds regular meetings every first and third Tuesday of the month at 6 p.m. at their Chambers Building, located 826 N. Main St. For agendas and minutes, visit http://cottonwoodaz.gov/129/Agendas-Minutes.