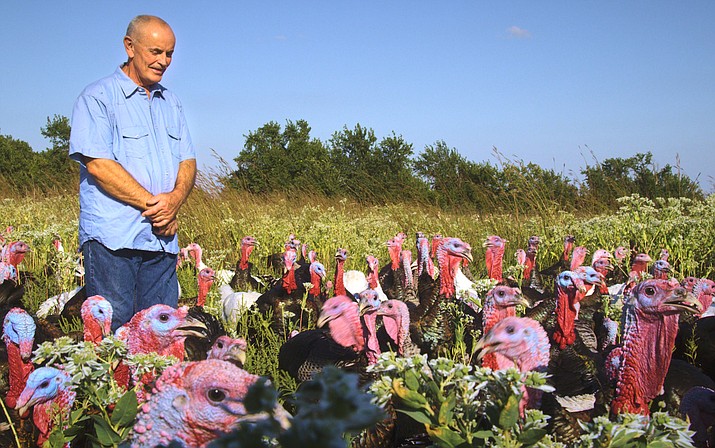 ---
---
The Sedona International Film Festival hosting the Northern Arizona premiere of the critically-acclaimed new documentary "Eating Animals" — narrated and produced by Natalie Portman — showing July 6-11 at the Mary D. Fisher Theatre.
How much do you know about the food that's on your plate?
Based on the bestselling book by Jonathan Safran Foer and narrated by co-producer Natalie Portman, "Eating Animals" (directed by Christopher Quinn) is an urgent, eye-opening look at the environmental, economic, and public health consequences of factory farming. Tracing the history of food production in the United States, the film charts how farming has gone from local and sustainable to a corporate Frankenstein monster that offers cheap eggs, meat, and dairy at a steep cost: the exploitation of animals; the risky use of antibiotics and hormones; and the pollution of our air, soil, and water.
Spotlighting farmers who have pushed backagainst industrial agriculture with more humane practices, "Eating Animals" offers attainable, commonsense solutions to a growing crisis while making the case that ethical farming is not only an animal rights issue but one that affects every aspect of our lives.
Looking at the costs we've incurred as our country has become dominated by massive industrial complexes designed to feed the masses, "Eating Animals" paints a picture of a future where traditional farming is no longer a distant memory, but is instead the only way forward.
"Eating Animals" will be shown at the Mary D. Fisher Theatre July 6-11. Showtimes will be 4 p.m. on Friday, Saturday and Monday, July 6, 7 and 9; and 7 p.m. on Sunday, Tuesday and Wednesday, July 8, 10 and 11.
Tickets are $12, or $9 for Film Festival members. For tickets and more information, please call 928-282-1177. Both the theatre and film festival office are located at 2030 W. Hwy. 89A, in West Sedona. For more information, visit: www.SedonaFilmFestival.org.