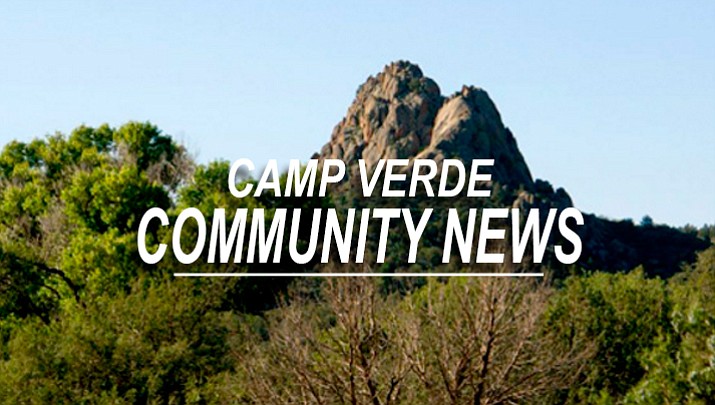 Originally Published: July 5, 2018 1:30 p.m.
CAMP VERDE – It's important that Camp Verde's citizens have a chance to interact with this year's Town Council candidates, said Rob Witt, a member of the Camp Verde Republicans.
Though a municipality's elections are non-partisan, the Camp Verde Republicans have offered the community's council candidates an opportunity to meet their roughly 12,000 constituents at a candidates forum scheduled for 6 p.m. Tuesday, July 31.
The purpose of the event is to allow the candidates to present their vision for leadership, according to the Camp Verde Republicans website: campverderepublicans.com.
"I am excited about the opportunity for each of you to meet our citizens," Witt stated in a June 30 email to the seven candidates who are running in the Nov. 6 election.
About the candidates' forum
The gathering will be held at Parkside Community Church, located across from the Camp Verde Unified School District offices at 401 Camp Lincoln Road.
From 6 p.m. until 6:25 p.m., council candidates will hold a meet-and-greet with guests. At 6:30 p.m., the forum will begin as candidates will each have three minutes to introduce themselves.
Each of the candidates will then have three minutes to answer a common question by a moderator. Last, citizens in attendance will be able to ask questions of the candidates.
"We want these to come from questions they have [pre-submitted], Witt said. "We will contact the people who have submitted questions and ask them to ask the question at the forum."
For more information, or to submit questions, visit http://campverderepublicans.com/forum.html.
According to the Camp Verde Republicans website, the questions will be reviewed and posted to this site.
"If your question is selected, you'll be invited to ask your question personally," the website states.
According to the Camp Verde Republicans website, any question that is negative or attacking in nature will not be selected.
Candidates
Council member Jackie Baker has declared herself a candidate against two-time Camp Verde Mayor Charlie German. Running for council seats is incumbent Robin Whatley, former council members Bruce George and Carol German, and newcomers Joe Butner and Bill LeBeau.