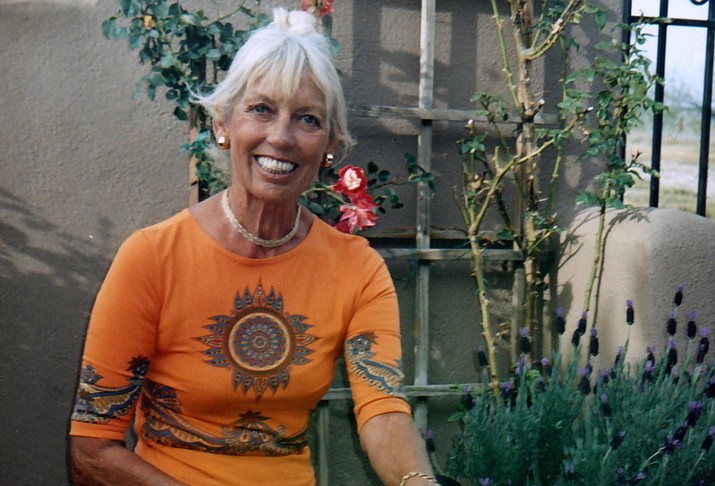 Originally Published: July 7, 2018 12:10 p.m.
Bodil Madsen Schreiber, born in Ferslev, Denmark, on Sept. 26, 1931, passed on June 17, 2018.

A love story. The year was 1963, and the place Waikiki Beach. I had just been promoted and transferred to the Hilton Hawaiian Village. The last post had been in Canada and I was delighted. For the first time since I had arrived as an immigrant in the country in 1955, I also now had my first real home, a charming bungalow situated on the hotel lagoon.
As good fortune had it, I became good friends with my immediate superior, his wife Barbara, and young son. I gave a little housewarming party to which I invited them along with several other new friends. Dinner was to follow at a traditional Tea House.

To digress a bit, the hotel had many different pools, among them the baby pool situated in a central spot, which I passed many times on my daily rounds. A tall, beautiful, young Danish woman had leased it. A former Olympic gymnast and swimmer, her professional avocation was to teach babies to become "water safe." Her little students belonged to visitors, locals and many military families.
I was fascinated with the organized mayhem in that little sun-dappled pool. The teacher handled each girl or boy individually while the others sat on the shallow edge watching, giggling and blowing bubbles.
The trick in making babies water safe, as I was soon to learn, lay in their conditioning to exhale instinctively when water touched their faces no matter their situation, then to start paddling for the nearest "shore."
Of all colors and shapes cavorting around that beautiful blond but deeply tanned athlete woman, always caused me to stop and watch a while. I never spoke to her, and she was much too busy to notice me.

She had just completed a lesson for their boy when Barbara convinced her to come along for the occasion. Her hair was still damp when she waked in. We got into a conversation that quickly turned into comparing notes on home life, Christmas traditions, table settings at family gatherings, reason for leaving the old world; well, all the things that immigrants leave behind.
The only glaring difference between us was that her beautiful country had finished WWII on the moral high ground, while I, as a German finished on the opposite end of fate.
Bodil Madsen was her name, and it cannot be more Danish or even Viking, as there once lived a Viking Queen by that name.
We were in our late twenties then. Dancing after dinner I suddenly knew and asked if "she would consider marrying me." "I would," she promptly answered, upon which I responded: "In that case I propose." She accepted, I took my date home, she followed, I got a carnation lei from the hotel flower shop, left an IOU, we got into my Porsche, went to Hanauma Bay, had some champagne, and that was the beginning of the finest 54-year run any man and woman can possible ever hope for.

We traveled and worked all over the world, finally settled on the California coast for 25 years, owned a business together, sailed, then barely survived her cancer, which struck in 1989. We decided to retire, moved to the Southwest when after 27 years of a beautiful retirement stretch, the cancer came back.
I was privileged to hold her in my arms for her last two hours of life. Sensing a sudden change, I began to pray. On the last word of "Our Father who thou art in heaven," she followed her soul back to her creator.

Her husband, Paul G. Schreiber, survives his Bodil. And online guestbook is available to sign at www.westcottfuneralhome.com

Information provided by survivors.
More like this story