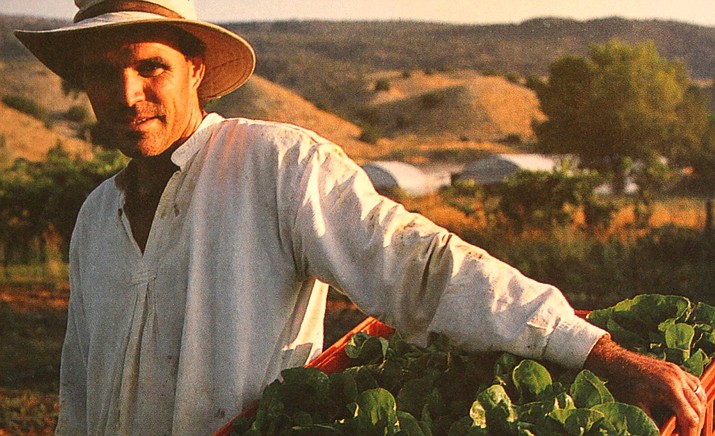 ---
---
The Sedona International Film Festival is proud present a one-night only special premiere of the important new documentary "Evolution of Organic" on Thursday, July 19 at 4 and 7 p.m. at the Mary D. Fisher Theatre.
From filmmaker Mark Kitchell (Berkeley in the Sixties, A Fierce Green Fire) comes a new film: "Evolution of Organic" — narrated by Academy Award-winner Frances McDormand.
"Evolution of Organic" is the story of organic agriculture, told by those who built the movement. A motley crew of back-to-the-landers, spiritual seekers and farmers' sons and daughters reject chemical farming and set out to explore organic alternatives. It's a heartfelt journey of change, from a small band of rebels to a cultural transformation in the way we grow and eat food.
By now, organic has gone mainstream, split into an industry oriented toward bringing organic to all people and a movement that has realized a vision of sustainable agriculture. It's the most popular and successful outgrowth of the environmental impulse of the last fifty years.
"We are fortunate to be the first, among all the films on food and farming, to tell the story of the organic movement," said filmmaker Mark Kitchell. "It's such a popular subject, people care so much about where their food comes from and how it is grown. This film is perfect for that audience. It gives them organic past present and future, all in an entertaining 87-minute package. It is funny and engaging as well as informative and illuminating."
"Evolution of Organic" will show at the Mary D. Fisher Theatre on Thursday, July 19 at 4 and 7 p.m. Tickets are $12, or $9 for Film Festival members. For tickets and more information, please call 928-282-1177. Both the theatre and film festival office are located at 2030 W. Hwy. 89A, in West Sedona. For more information, visit: www.SedonaFilmFestival.org.