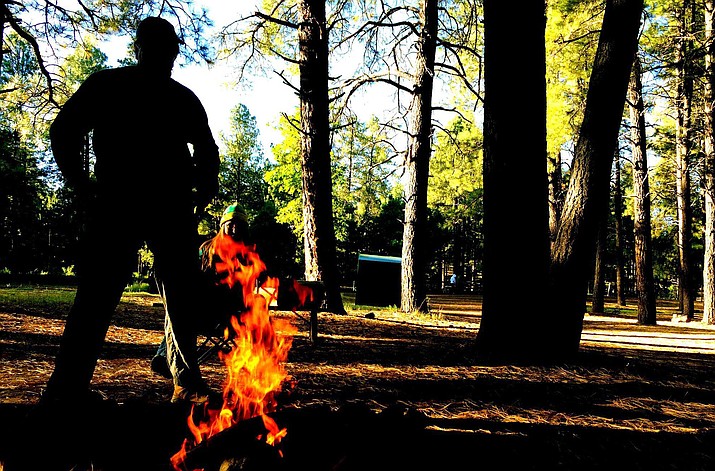 Originally Published: July 11, 2018 3:42 p.m.
VERDE VALLEY – This week's monsoon rains has prompted the Verde Valley Fire District to rescind fire restrictions effective Friday, July 13, at 8 a.m.
Earlier Wednesday, the Sedona Fire District announced it had lifted the stage III fire restrictions for all portions of the fire district.
According to a news release from Verde Valley Fire Chief Nazih M. Hazime, "Open burning will be allowed in the fire district with activation of a valid burn permit, within the limit of Arizona State Law, ARS 49-501 and Arizona Department of Environmental Quality."
Despite the lifting of the fire ban, Hazime advises people exercise caution and good judgment.
He made the following recommendations:
• Keep your grill at least 10 feet from combustibles (home, wood piles, vegetation, etc.).
• Charcoal should be placed in a metal container and soaked with water after use to ensure they are completely extinguished.
• A competent, unimpaired adult should be in attendance until the fire is dead out.
• Discard smoking material in proper waste receptacles.
• Prevent safety tow chains from dragging on the asphalt creating sparks.
"We always recommend a 30-foot perimeter that is clear of vegetation and/or combustible materials around your home and out buildings. One less spark equals one less wild fire," said Hazime.
Sedona Fire District officials said recent rains along with higher humidity, increased fuel moisture and the forecast for continuing monsoon activity have lowered, but not eliminated fire danger.
"Residents and visitors are asked to use caution when using equipment or items that can spark a fire. They are also asked to extinguish all campfires, operate ATVS and motorcycles with spark arrestors and to use caution when operating barbecue grills. Residents and visitors are reminded they can be legally responsible for causing wildfires," according to a news release from the Sedona Fire District.
Fire officials are encouraged residents to:
• Reduce flammable vegetation, trees, and brush from around your home.
• Remove dead trees and prune low-hanging branches.
• Cut grass and weeds regularly.
• Relocate wood piles and leftover building materials away from the structures.
• Keep your roof and yard clean of pine needles, leaves and debris.
-- Dan Engler
More like this story