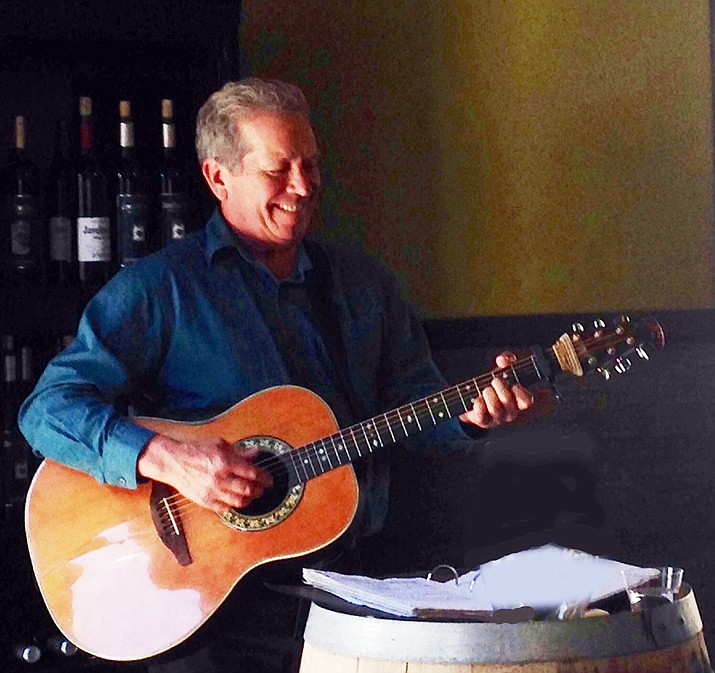 ---
---
Sedona's original top rated and highly recommended Italian restaurant, Bella Vita Ristorante, is serving up live entertainment five nights a week - Wednesday through Sunday.
Celebrate the Monsoon raindrops at Bella Vita and enjoy mouth-watering authentic Italian food, drink and live entertainment each night on the spacious outdoor patio in West Sedona at Bella Vita Ristorante. Live entertainment available indoors if the raindrops are falling.
Bobby Myhre plays the best Big Band hits at Bella Vita on Wednesday, July 18th 6:30 – 8:30 p.m. Bobby Myhre performs with such exuberant enthusiasm; his style and charisma are infectious. Along with songs from Frank Sinatra, Myhre performs hits from favorites like Jerry Vale, Barry Manilow, Dean Martin and Bobby Darin. Bobby Myhre is bringing back the Big Band era with gusto each Wednesday in July at Bella Vita Ristorante.
Brian Peterman is at Bella Vita Ristorante on Thursday, July 19th from 6:30 – 8:30 p.m. Singer and songwriter, Peterman has entertained audiences across the west coast and Verde Valley for the past 30 years. He performs a fantastic selection of acoustic classics encompassing the 'golden oldie' decades of the 60s and 70s as well as original material each Thursday night in July.
Enjoy another performance by oldies crooner Brian Peterman on Sunday, July 22nd, from 6:30 – 8:30 p.m. Don't miss Brian Peterman's original music and eclectic cover songs this Sunday at Bella Vita Ristorante.
On Friday, July 20th, 6:30 – 9:30 p.m. Sammy Davis will be performing live. Sammy Davis' Motown and R&B background bring a timeless and soulful style to his engaging performances. Davis has been in the spotlight on stages across the globe with musical powerhouses like The Temptations, Fats Domino and Chubby Checkers. His joyful stage enthusiasm is incredibly infectious as listeners flock to the dance floor for an unforgettable evening of food and fun.
Dan Vega will take the stage on Saturday, July 21st, 6:30 – 9:30 p.m. to entertain and delight with his guitar and vocals. Vega performs original songs as well as a handful of carefully selected covers for the perfect evening of musical entertainment. Singer and songwriter, Dan Vega is a Sedona local with strong guitar influences from the Buffalo and Austin Blues scenes.
Bella Vita Ristorante is located 2 miles west of the Courtyard by Marriott on 89A near mile marker 368. For hours of operation, general information and reservations please call (928) 282-4540 or visit www.BellaVitaSedona.com. Bella Vita Ristorante is located at 6701 W State Route 89A in the beautiful Sedona Pines Resort.