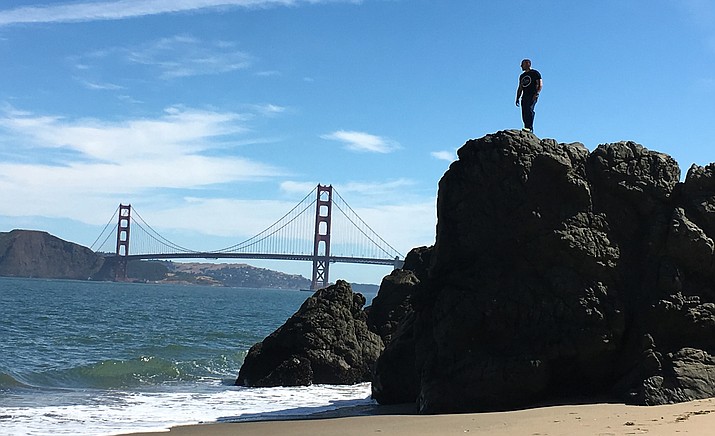 ---
---
The Sedona International Film Festival is hosting the premiere of the award-winning and important new film "Suicide: The Ripple Effect" on Tuesday, July 24 at 7 p.m. at the Mary D. Fisher Theatre. There will be a community discussion following the film screening.
"Suicide: The Ripple Effect" is a film and movement for hope and healing.
At age 19, Kevin Hines attempted to take his life by jumping from the Golden Gate Bridge. Seventeen years later he is on a mission to use his story to help others find hope and stay alive. This film is part of a global mission to help reduce the number of suicides and suicide attempts around the world. Through sharing stories of survival and recovery we are creating significant awareness of this health crisis, while helping people find the support they need to stay alive, heal and #BeHereTomorrow!
The film also features some of the world's leading suicide prevention experts and shines light on people who are using personal experiences with suicide to help others find the hope they need to stay alive.
"This film shows my journey to better understand the effects of my suicide attempt on my family, friends and the first responders who saved my life," says Hines. "My hope is the film will get people talking so those struggling can find ways to connect and heal"
"This film will save lives. 'Suicide: The Ripple Effect' is a marvel of inspiration, a film that should be seen by anyone who has known despair, and anyone who is or has been close to someone in a suicidal crisis." — Dr John Draper, Director National Suicide Prevention Lifeline USA
"Suicide: The Ripple Effect" will show at the Mary D. Fisher Theatre on Tuesday, July 24 at 7 p.m. followed by a community discussion, hosted by the Mental Health Coalition of the Verde Valley. Tickets are $12, or $9 for Film Festival members. For tickets and more information, please call 928-282-1177. Both the theatre and film festival office are located at 2030 W. Hwy. 89A, in West Sedona. For more information, visit: www.SedonaFilmFestival.org.