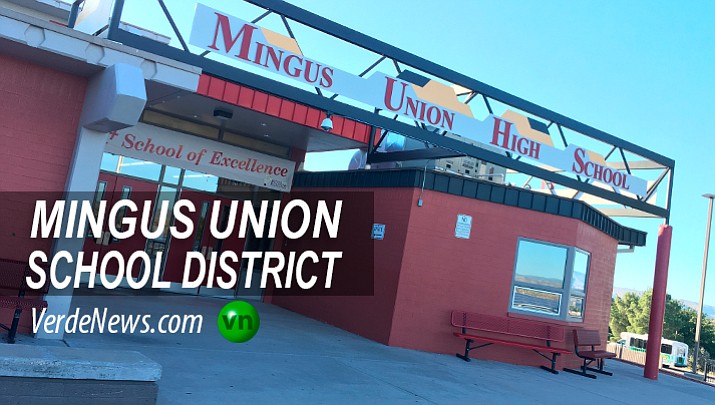 Originally Published: July 21, 2018 12:08 p.m.
COTTONWOOD – It's been said that breakfast is the most important meal of the day.
At Mingus Union High School, both breakfast and lunch are crucial elements to a student's ability to learn, according to District Superintendent Penny Hargrove.
Which is why the Cottonwood school will offer "healthy and affordable meals" each school day through the National School Lunch Program and School Breakfast program, the school announced in a press release.
Though the school's healthy meals are available to all students, free or reduced-price meals are available to students who qualify. Students who qualify for reduced-price meals would pay 30 cents for breakfast and 40 cents for lunch.
The Mingus Union High School District is currently distributing applications to for free and reduced-price meals. No matter the number of the district's students in the household, only one application is required per family.
Applications are also available on campus in the school's cafeteria and in the school's Nutrition Services office. Applications are also available online at the school's website, muhs.com.
Who qualifies for a free or reduced-price meal?
Students who belong to a household with a collective income at or less than the Federal Income Eligibility Guidelines, belong to a household that receives public assistance, or if the child is homeless, migrant, runaway, foster or participates in a Head Start or Even Start pre-kindergarten program.
If the household does not receive assistance or if students are not in the categories mentioned above, household size and income criteria are used to determine eligibility for free or reduced-price benefits.
According to the press release, families can apply for benefits "at any time."
"If a household member becomes unemployed or if the household size increases, the household should contact the school," the press release stated. "Such changes could make the children of the household eligible for benefits."
Applications verified
Under the provisions of free and reduced-price policy, Nutrition Services Director Marylou Lopez will review applications and determine eligibility.
Anyone not pleased with the ruling may make a formal appeal for a hearing either in writing or orally to Mingus Union High School District Superintendent Penny Hargrove, 1801 E. Fir St., Cottonwood, AZ 86326. Or call 928-634-8901, ext. 8640.
Contact Nutrition Services Director Marylou Lopez at 928-649-4447 for more information or for an application.
-- Follow Bill Helm on Twitter @BillHelm42