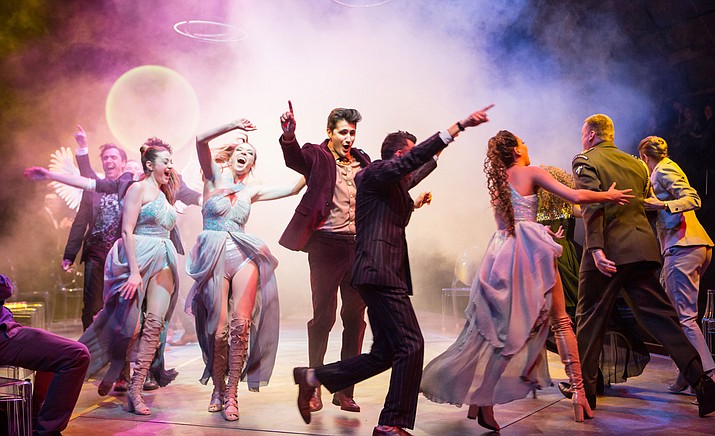 ---
---
The Stratford Festival's renowned new production of "Timon of Athens" makes its Sedona big-screen debut on Sunday, July 29. The Sedona International Film Festival hosts the high-definition premiere from its home in Canada's prestigious festival.
There will be one show at 3 p.m. at the festival's Mary D. Fisher Theatre. Renowned for his extreme generosity, the Athenian nobleman Timon has fallen prey to flatterers and false friends, on whom he showers lavish gifts and extravagant hospitality. His loyal steward, Flavius, tries to warn him of the financial consequences of such reckless expenditure, while the cynical philosopher Apemantus mocks his naivety, but Timon ignores them both.
When his money runs out and his creditors demand payment, Timon sends confidently to his "friends" for help. When all refuse him, he throws one last party — one that heralds a dramatic change in his attitude to the world.
The Stratford Festival has been setting the standard for classical theatre in North America for more than 65 years. With the works of Shakespeare at its core, this acclaimed repertory theatre in beautiful Stratford, Ontario, presents a seven-month season of a dozen or more plays in four venues, along with a Forum of events to enrich the play-going experience. Since its revolutionary first season in 1953, it has welcomed more than 27 million theatregoers from around the world, people who flock to this small Canadian town for one reason: an unparalleled quality of performance.
"Timon of Athens" from the Stratford Festival will be shown at the Mary D. Fisher Theatre on Sunday, July 29 at 3 p.m. Tickets are $15, or $12.50 for Film Festival members. Tickets are available in advance at the Sedona International Film Festival office or by calling 928-282-1177. Both the theatre and film festival office are located at 2030 W. Hwy. 89A, in West Sedona. For more information, visit: www.SedonaFilmFestival.org.