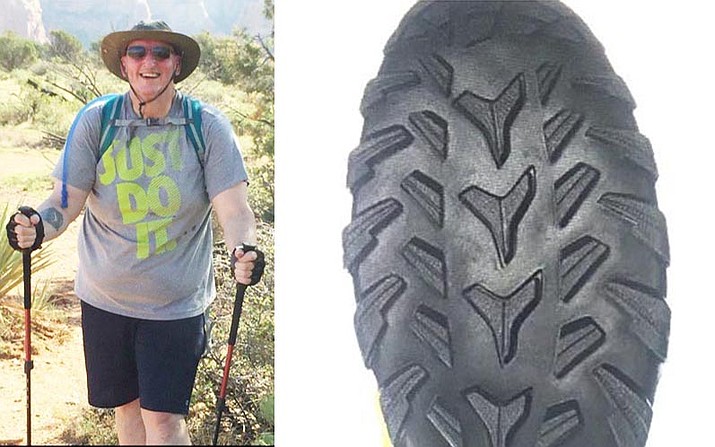 Originally Published: July 26, 2018 9:38 a.m.
CANCEL MISSING PERSON David Lighthall – People hiking in the area reported to search and rescue personnel that they saw Mr. Lighthall who was in need of assistance on the Sterling Pass Trail. Based upon this information, Coconino County Sheriff's Office requested Department of Public Safety Air Rescue Helicopter to assist in locating Mr. Lighthall. Air Rescue located him and transported him to Slide Rock State Park where he was to undergo further medical evaluation. Many thanks to the public and other responding agencies including Yavapai County Sheriff's Office, Sedona Fire District, and Arizona Department of Public Safety.
SEDONA – The Coconino County Sheriff's Office is looking for a 60-year-old man last seen hiking in Sedona at about 10 a.m. Wednesday.
According to a missing person report released Thursday by the Sheriff's Office, 60-year-old David Lighthall was last observed near the junction of the Brins Mesa and Soldier's Pass trails when his photograph was shot.
Lighthall, who is listed as 6-foot 3-inches tall and 250 pounds with blue eyes and brown hair, was last seen wearing brown Columbia hiking boots with a Y-shaped tread pattern down the middle of his shoe, according to a photograph on the missing person report.
The missing person report also said that Lighthall, who has no scars nor tattoos, has no friends or family in the area.
Anyone with information about Lighthall should contact the Coconino County Sheriff's Office at 928-774-4523 or 1-800-338-7888.
Or call the department's Silent Witness number at 928-774-6111.
-- Information provided by the Coconino County Sheriff's Office
More like this story