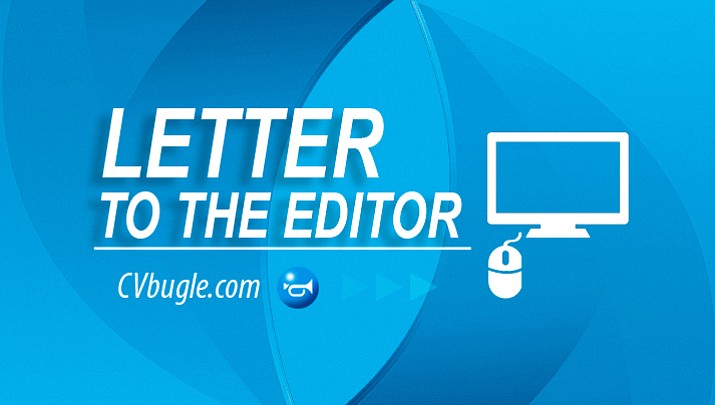 Originally Published: July 31, 2018 1:01 p.m.
Editor:
I just read the Sunday Camp Verde Bugle and was quite astonished to learn that ONE single candidate could have a scheduled program canceled because he was not comfortable attending. If this was truly the reason, all he had to do was not show up.

As a result, the venue was canceled by the locale where the Forum was to have been held. This totally infringed on ALL registered Camp Verde voters and should border on being illegal. It certainly interferes with the election.

Gee, can we get a special prosecutor appointed to investigate the collusion between parties?
The whole purpose of these forums is so that voters can learn exactly where candidates stand on the issues and what their vision is the Town of Camp Verde.


Canceling them totally undermines this purpose. How else are voters going to be educated as to candidate views on the issues at hand, if not for this type of venue? In fact, I think that only have two of them highly lends to the statement that citizens don't care. They just aren't given an opportunity to education themselves.
However, I have just learned that the event has only been re-located and NOT canceled. This obviously is due to better common sense and logic on the part of the people in charge.

I'm very sure that no one's life will be in jeopardy by participating in either the panel or the audience. Camp Verde is not that kind of town.
Marie De Clue
Camp Verde