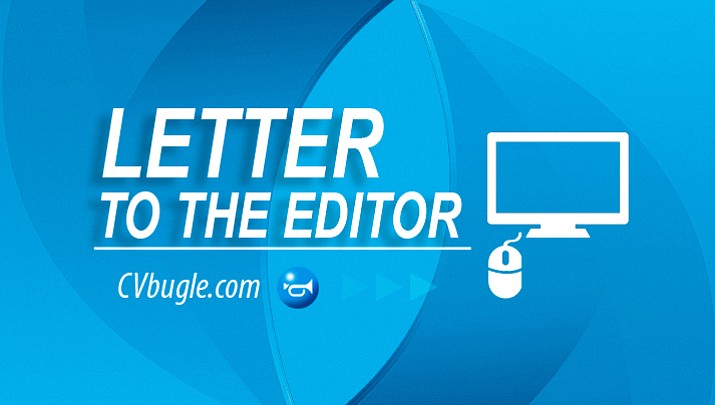 Originally Published: July 31, 2018 1:11 p.m.
Editor:
I appreciate Bill Helm's article about the candidate forum. Parkside Elder Mark Showers, Mayor Charlie German and council candidate Carol German have all been helping to move the forum to the England Center, which I appreciate.
In Dan Engler's editorial about the forum it appears he does not understand the process. The Camp Verde Republican Forum will not repeat questions that Dan has already asked the candidates. These have been asked and answered. Nor is Dan likely to have any input into questions that are asked unless he submits question to; http://campverderepublicans.com/forum.html.
This is the same way every other question has been submitted and we hope a lot more questions come in the next couple of days.
There are already some great themes. "Do the candidates think it is important to determine what will happen to citizens water bills before they purchase the water company? It seems the citizens think that is kind of important to know prior to spending their money. The question of the residency of the town marshal is also repeated. Using questions submitted by citizens we formulate questions like "Should the decision about where the town marshal lives be made based upon the will of the citizens? With a follow up question being how many citizens have you spoken with about this and what have they said?
The more questions citizens submit the better the questions will be at the forum, so please keep them coming. Even if someone else thinks your question is stupid, say for instance the editor of the newspaper, just realize in his career he has most likely asked a whole lot of stupid questions and he still asking so let's not give up. It's kind of comforting if you think about it.
Rob Witt
Camp Verde