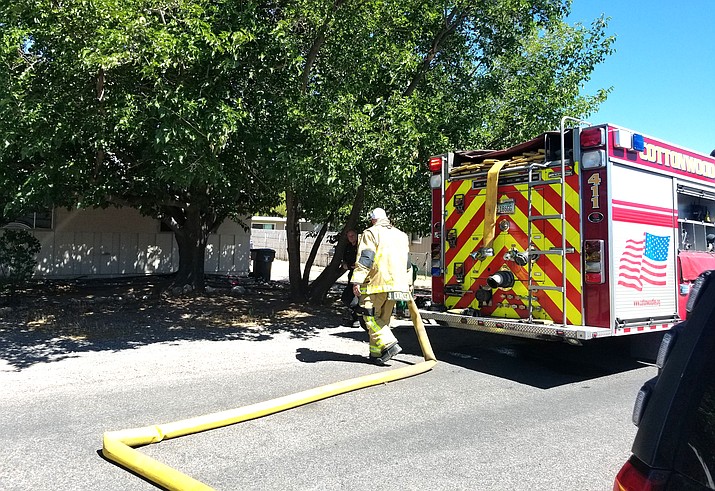 Originally Published: June 1, 2018 8:49 a.m.
COTTONWOOD -- Just prior to 2:30 p.m. May 31, Cottonwood Fire and Medical Department responded to a report of a structure fire in the 1100 block of East Mingus Avenue.
Upon arrival fire personnel found active fire in one apartment of a multi-family dwelling, according to a news release from Fire Chief Mike Kuykendahl.
"The fire was controlled by firefighters within minutes of their arrival. Firefighters were able to prevent fire spread beyond the room in which the fire originated," said Kuykendahl. "Fortunately, the occupants of the involved apartment had discovered the fire and exited the structure unharmed before fire department arrival. Investigation indicates that the fire cause was accidental."
Assistance was provided by Verde Valley Fire District and the Verde Valley Ambulance Company as well as utility personnel response from Arizona Public Service, Unisource Energy Services and City of Cottonwood Water Utility.
Information provided by Cottonwood Fire & Medical Department