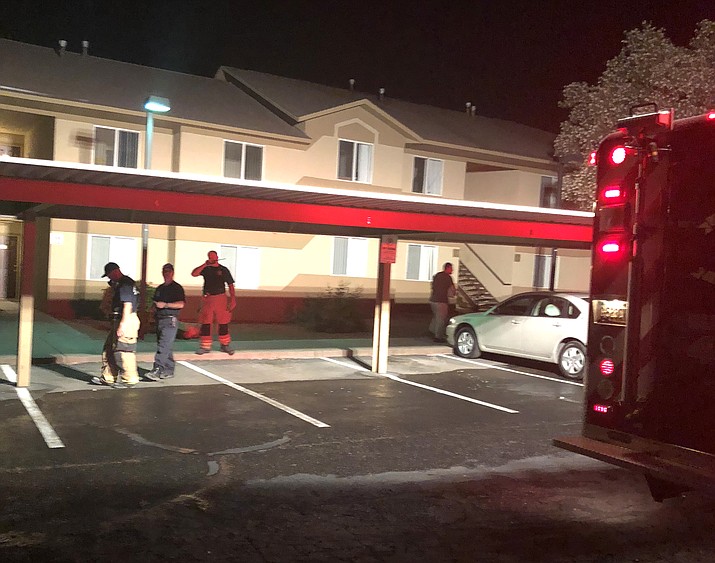 Originally Published: June 2, 2018 7:49 a.m.
COTTONWOOD – People living in eight South 6th Street apartments found themselves without a home following a fire Friday evening.
Cottonwood Fire Chief Mike Kuykendall said his agency was called to the blaze in the 200 block of South 6th Street at about 9 p.m. Friday.
"Upon arrival, fire personnel found active fire showing from the roof of an eight unit apartment building," Kuykendall stated in a news release. "The fire had spread from a balcony of a second story apartment unit into the attic of the building and had already burned through the roof."
It took firemen more than an hour to bring the blaze under control.
"Fortunately, all occupants were able to evacuate the structure and there were no injuries reported," the chief said.
However, damage from the fire has forced the occupants of all eight apartment units to find new living accommodations until repairs can be made.
"All of the displaced residents were offered assistance although most had friends or relatives in the area and did not request any assistance with housing," Kuykendall said. "Those requesting assistance were contacted by the Red Cross to provide them assistance. In all but two of the apartments there was little to no damage of personal possessions. Fortunately in the two most involved apartments, the damage to occupants' possessions was limited due to the fire being in the attic so most of their personal possessions are salvageable."

The fire cause is currently under investigation, Kuykendall said.

Assistance was provided by Verde Valley Fire District, Jerome Fire Department, Sedona Fire District, Camp Verde Fire District and the Verde Valley Ambulance Company.
Information provided by Cottonwood Fire & Medical Department.
More like this story