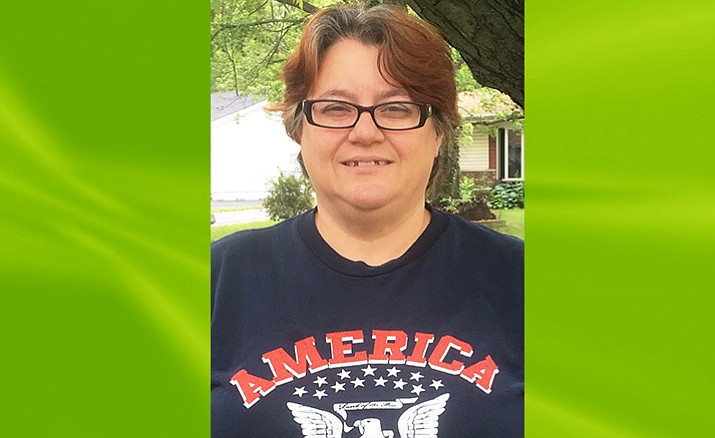 Originally Published: June 12, 2018 3:11 p.m.
Jackie Nairn
• Age: 50
• Years in Arizona/Verde Valley: Three years in Cottonwood/Arizona
• Professional (and military) history: I obtained my Bachelor of Social Work degree from Valparaiso University in 1995 and have spent over 20 years working for various social service organizations in Indiana and now Cottonwood. That has consisted of case management but also more than half of that time was spent in leadership positions in various agencies.
• Elective and Advisory Experience: I have been on the Cottonwood Library Advisory Board for about a year and a half.
• Civic Affiliations: I am on the board of the Verde Valley Homeless Coalition.
Question 1: How would you characterize the operations of Cottonwood's city government? What are the city's strengths and what are its most noticeable weaknesses?
Cottonwood operates with a city council/city manager government, which means that the city council hires the city manager to run the day to day activities of the city but has oversight of all city operations through the city manager. Cottonwood is a vibrant community that has a variety of services that other Verde Valley communities do not have or do not operate from the city. The recreation center is the only one of its kind in the Verde Valley and attracts people from surrounding communities to come into Cottonwood for services/shopping. The size of the city's debt is a noticeable weakness of the city right now, along with the lack of adequate reserves and the high amount of many of the city salaries.
Question 2: The Cottonwood City Council has voted to increase the municipal sales tax levy by .5 percent. Do you support this tax increase? Why or Why Not? If you do not support it, what areas of the budget do believe are the best choices for spending reduction, and why?

The city council has voted to approve the notice of intent to raise the sales tax by .5 percent. I am not in support of this tax increase because it is more than is needed to cover the shortfall in the budget, it will disproportionately negatively affect those individuals and families that are living in poverty in our community because it includes increasing the tax on food purchased in grocery stores. I would have advocated for a smaller increase at .25 percetn, which would still have brought in more than the budget shortfall or increasing sales tax on everything except food purchased in grocery stores. I think the city needs to take a good look at their 30 or more top salaries, which are all six figure salaries with benefits. I believe there are ways to cut back on these salaries by looking at ways to merge positions to cut back on these top salaries/benefits.
Question 3: What is your present/past involvement/participation with the City of Cottonwood and how does that experience best qualify you to serve the citizens of Cottonwood?
I began following city council meetings when I ran for city council in 2016. I have continued to follow city council business in between elections. I joined the Library Advisory Council because I feel strongly about helping others in many ways and this was one way that I could serve the people of Cottonwood. I attend the majority of city council meetings, attended the retreat last December, and attended an Open Meeting Law seminar. I have a good understanding of what has been happening over the past two years or so and I feel that I could serve more people as a city council member. I am committed to engaging the public in the process of city government, to ensuring fiscal responsibility of the city, and to true transparency to the public.
More like this story