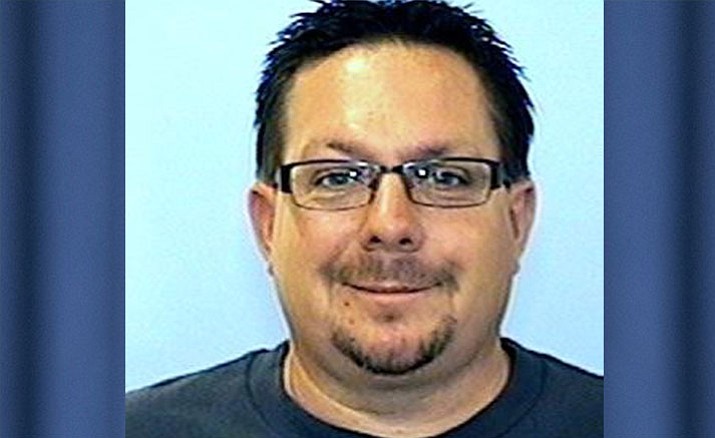 Originally Published: June 16, 2018 8:18 a.m.
A Cottonwood man was arrested in Trinidad, Colorado on theft charges Tuesday following a coordination effort by detectives and Colorado law enforcement, according to Cottonwood Police Sgt. Monica Kuhlt.
In January, Larry Green Chevrolet in Cottonwood reported thousands of dollars of estimated internal cash thefts, Kuhlt stated in a news release. The investigation revealed ex-employee, 47-year-old Cory Randall Janzen, was suspected in the thefts.
Additional investigation indicated he had since left the state and moved to Colorado. However, before he left, he reportedly accepted cash payments from several customers for repair work on their vehicles and didn't receipt the monies properly through accounts receivable in excess of fourteen thousand dollars, Kuhlt stated in the news release.
Detectives presented the case to the Yavapai County Grand Jury where a true bill was handed down for an indictment. Subsequently, a felony arrest warrant was issued through Yavapai County Superior Court for Janzen's arrest for one count of theft, a class three felony and one count of fraudulent schemes, a class two felony," Kuhlt said.
Detectives coordinated arrest efforts with law enforcement personnel in Trinidad, Colorado and on Tuesday, Janzen was taken into custody and booked into the Las Animas County jail in Colorado. He is awaiting extradition to Yavapai County.
--Information provided by Cottonwood Police Department