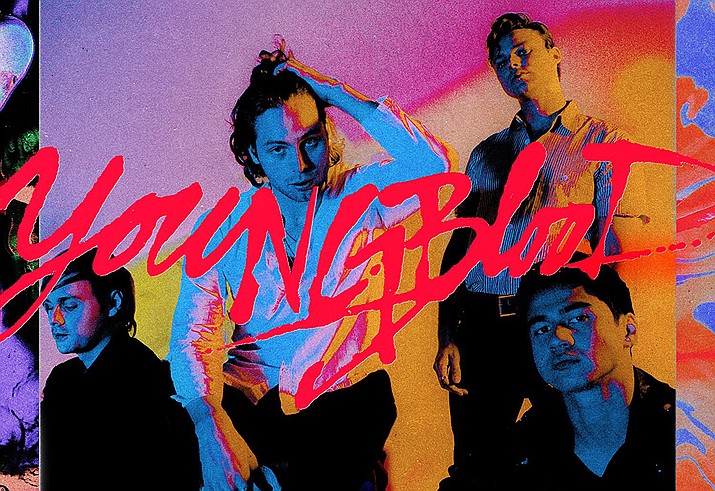 ---
---
5 Seconds of Summer – Youngblood
Capitol Records
While expanding its musical parameters on Youngblood, 5SOS retains the hooks and trademark DNA that's always been a massive part of the band's appeal.
They wrote and recorded the bulk of the album with the Swedish producing-writing team Carl and Rami.
Other collaborators include producer/instrumentalist Mike Elizondo, producer/engineer Noah Passovoy, J Kash, Asia Whitacre and Andrew Goldstein.
Tracks include: Youngblood, Want You Back, Lie To Me, Valentine, Talk Fast, Moving Along, If Walls Could Talk, Better Man, More, Why Won't You Love, Woke Up In Japan, Empty Wallets, Ghost Of You.
Dawes – Passwords Standard
HUB Records II LLC
On the group's sixth album, Passwords, inspiration pulls guitarist/ singer Taylor Goldsmith, drummer Griffin Goldsmith, bassist Wylie Gelber, and keyboardist Lee Pardini into their most universal, topical territory to date.
This is a record about the modern world: the relationships that fill it, the politics that divide it, the small victories and big losses that give it shape. Taylor's writing is personal at points - the result of his recent engagement, which lends a sense of gravity and self-reflection to album highlights like "Time Flies Either Way" and "I Can't Love" - but it also zooms out, focusing not on the director himself, but on everything within the lens.
Tracks include: Living In The Future , Stay Down, Crack The Case, Feed The Fire, My Greatest Invention, Telescope, I Can't Love, Mistakes We Should Have Made, Never Gonna Say Goodbye, Time Flies Either Way.
Gang Gang Dance – Kazuashita
4AD Records
After a seven-year hiatus, Gang Gang Dance have announced their return.
One of the most enduring and creatively vibrant musical acts of 21st Century New York, their new album Kazuashita is the band's first record together since the acclaimed Eye Contact in 2011 and is an intoxicating mix of shoegaze and electronic ambience, all held together by Lizzi Bougatsos and her otherworldly vocal.
Tracks include: J-Tree, Lotus, Kazuashita, Young Boy (Marika in Amerika), Snake Dub, Too Much, Too Soon, Salve on the Sorrow.
Nine Inch Nails – Bad Witch
Null Corporation Records
Nine Inch Nails have a new EP on the way. Set to arrive June 22, Bad Witch marks the final entry in the group's trilogy of EPs.
Tracks include: Ahead of Ourselves, God Break Down the Door, I'm Not from This World, Over and Out.