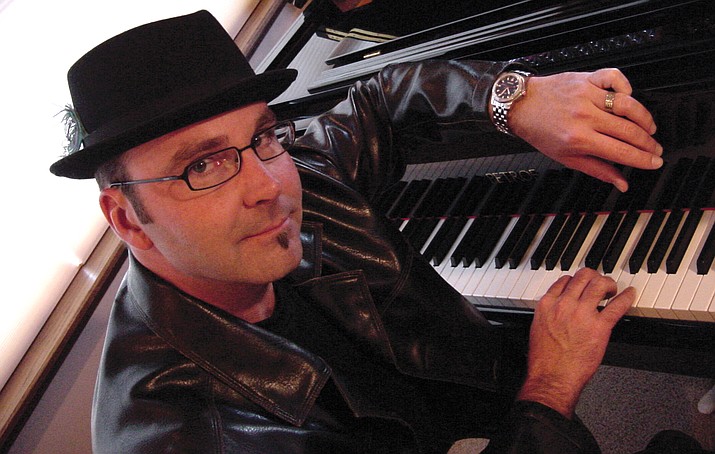 ---
---
Steakhouse 89, Sedona's newest live music venue offers some of Northern Arizona's best musicians every night of the week except Mondays when it's closed.
The following is the live-music schedule from Wednesday, June 20 to Tuesday, June 26:
Wednesday, June 20 – 5 to 8 p.m. "Robin Miller"
Robin Miller is an internationally acclaimed composer and performer considered to be one of the top musicians in the Greater Sedona area. He has recorded more than a dozen albums and his music is played across the country in radio stations. He is awesome to watch and listen to as he plays both originals and standards we can all recognize and groove to.
Thursday, June 21 – 5 to 8 p.m. "Alex Ogburn"
Alex is a consummate entertainer who takes no prisoners with his flamboyant performance. He combines masterful guitar playing with a great voice and maintains great audience contact and rapport. Once he has your attention he doesn't let go with a repertoire of catchy original tunes and his special take on standards. Hear him once and you will be coming back for more.
Friday, June 22 – 5 to 8 p.m. "Paulo"
Paolo is an accomplished vocalist/pianist known for putting a delicious twist of romance back into jazz. His audience loves to hear his new arrangements of the great romantic songs of the past. His musical style is a modern blend of breathy vocals, rich harmonies and soulful rhythms. His "best musical friend" is his keyboard, and his "favorite song" is the one he is singing each moment.
Friday, June 22 – 9 p.m. to 12 a.m. "Cult 45"
Stick around because after Paulo leaves the stage get ready for Cult 45, a high energy funk "Soul Band" that gets people up and dancing and keeps the party going.
Once you see this band perform you will be hooked as they do it up "Old School" style with awesome vocals and seasoned musicians taking it to the next level. Cult 45 is known for spontaneous jams, funky dance hits and classic covers with a twist.
Saturday, June 23 – 4 to 8 p.m. "Alex Ogburn"
It's Alex Ogburn again Saturday night with his unique style and approach to music. Alex is a lefty and plays the guitar upside down, total fun to watch his creative hands dominate his instrument.

Sunday, June 24 - 10:30 a.m. to 2 p.m. "Susanna Martin"
For 20-plus years Susannah Martin has delighted audiences across the U.S. with her performances at concerts, festivals, clubs and on cruise ships and at private events. Susannah's fluid, sultry voice is colored with jazz and Rhythm & Blues, along with a spicy international flair ignited by her multi-lingual singing in Latin styles. Her ability to improvise lifts her performance to further enticing heights. Enjoying brunch at Steakhouse89 while warching Susannah perform is a special treat indeed.
Tuesday, June 26 – 5 to 8 p.m. "David Vincent Mills"
David Vincent Mills has performed as a piano soloist, as well as a member of many Jazz, R&B, and Rock bands, in numerous clubs, resorts and weddings throughout California and Arizona. He was the keyboardist for American Idol's Kimberley Locke, One Love Tour in which he performed in stadiums, concerts halls, clubs and on national television, such as The Ellen Show.  Don't miss his splendid performances at Steakhouse89.
Please visit www.steakhouse89.com to make a reservation or call 928-204-2000.
Steakhouse89 is located at 2620 W. S.R. 89A, Sedona Az. 86336