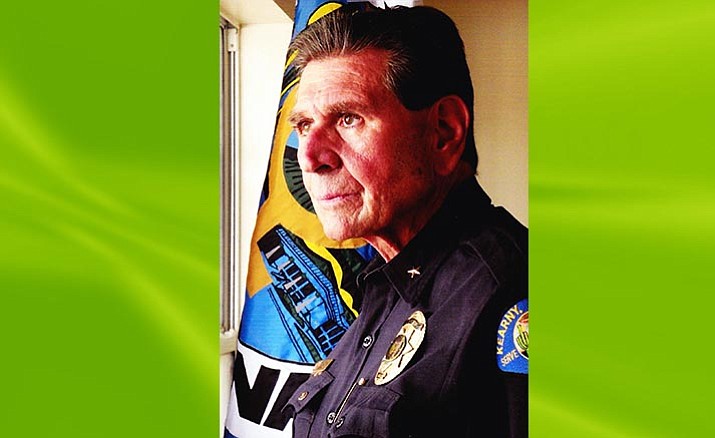 Originally Published: June 23, 2018 12:51 p.m.
Question 1: Clarkdale will hire a new town manager in 2019. What experience and attributes are most important for the person selected to fill this position? Should Clarkdale continue a tradition that is at least 30 years old of filling the town manager's position from existing staff, or is it time for a new person not presently affiliated with Clarkdale Town Hall to assume the manager's job?
As a proud and recent graduate of the Verde Valley Leadership program, Class 11 I had the privileged experience to learn the importance of pronounced leadership. Additionally it enhanced my knowledge of the Verde Valley, its economic development potential, environmental challenges (water) and the astonishing growth predictions. I believe it is essential that the best qualified person available be the first consideration. The next Town Manager of Clarkdale must understand these topics and have the talent to successfully steer our community in a defined direction. To do so, an exceptional visionary leader is vital. A good communicator who understands people and maintains the pulse of our community, its wants and needs. A fiscally responsible leader who can develop partnerships and is attentive to detail is indispensable. A leader that embraces a true caring heart for our town as I have seen consistently exhibited by our current employees. If that individual is pinpointed within, the benefits of a short learning curve are evident. If the choice comes from outside a new perspective definitely has its advantages. A combination of experience and education with both small town (preserve the past) and larger city (look towards the future) venues are a desired blend.
Question 2: What should be the future priorities of the Verde River @ Clarkdale Initiative project, and how should they be paid for? How has the Town of Clarkdale benefitted from the Verde River @ Clarkdale Initiative?
The Town of Clarkdale and its citizens have the extraordinary opportunity to control and capitalize on the existence of two Verde River Access Points. Furthermore the tourist industry within the Verde Valley is phenomenal. Any initiative that incorporates these key components and provides recreation activities for everyone including our children and grandchildren is enormous. The River Access Points initiative appears to be approaching a desired self-sustainability. Any future improvements funding must be carefully evaluated, using revenues as the primary source. I am aware that the restroom facilities are in need of upgrades. Developing Family Picnic areas and an expanded trails system are also sensible improvements. The potential economic consequences to River Access improvements far outweigh the added expense, but a prudent fiscal approach is essential. Thus affording a positive economic impact on current businesses as well as the ability to attract new businesses to our town. All this contributes to the tax based revenue so necessary to minimize the burden on our residents. Fiscal responsibility is a Mandate!
Question 3: The next big infrastructure/water management project for Clarkdale will be developing and implementing a plan for sustainable use of the town's reclaimed water. What do you believe should be the priority water resource management practices for Clarkdale? What are the best uses for the town's reclaimed water? Why?
Reclaimed water is an essential element of a crucial water conservation program. It is universally acknowledged the prominence of water concerns in Arizona. Every effort must be made to protect our life sustaining water sources specifically the Verde River. The use of reclaimed water has its limitations and mandates certain constraints when distributed. The existing recharge system is superior as it supports the preservation of our beloved Verde River and must remain as the primary resource management practice. I am opposed to wasteful spending at any level and lessons learned by other communities need to be carefully evaluated before expansion is considered and implemented. As an example, other communities have unsuccessfully attempted to directly serve individual residents through pipelines or placed their treatment facility in an inefficient location. One obvious concept is providing landscaping irrigation throughout our community. It is prudent and cost effective (if regulated correctly) to partner with developers to directly serve their areas with reclaimed water for landscaping purposes, notably any and all golf courses. Making the reclaimed water available to all for landscaping purposes is desirable. All Town lands and parks must continually utilize reclaimed water as the primary source. Wasteful spending is not an option,