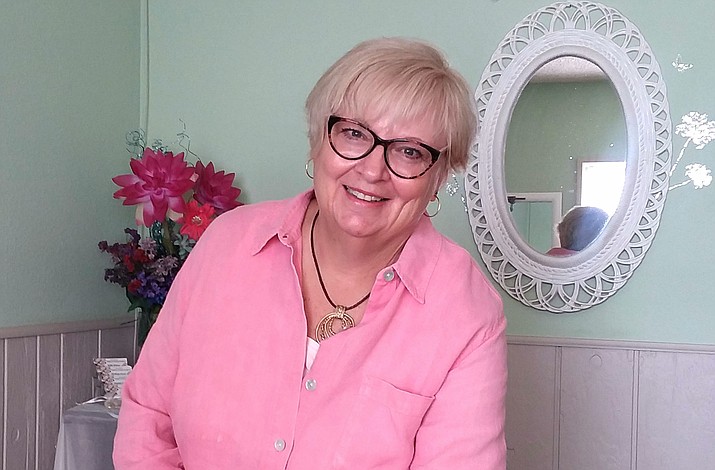 Originally Published: June 23, 2018 12:46 p.m.
Question 1: Clarkdale will hire a new town manager in 2019. What experience and attributes are most important for the person selected to fill this position? Should Clarkdale continue a tradition that is at least 30 years old of filling the town manager's position from existing staff, or is it time for a new person not presently affiliated with Clarkdale Town Hall to assume the manager's job?
The Clarkdale Town Manager has a very important and complex leadership position. Skills and experience for this position include:
• Communication and critical thinking skills.
• Strong interpersonal skills.
• Business and financial expertise.
• Self-starter.
• Demonstrating excellent understanding of municipal finances.
• High ethical principles and personal integrity.
• Personal involvement within the community of Clarkdale.
• Skilled in working with neighboring communities and other governmental agencies.
• Provide leadership to the Town Council and all Clarkdale staff employees.
The tradition of filling the Town Managers position from existing staff has been in place for over 30 years. I agree with this practice as it is critical for continuity of town government.
Question 2: What should be the future priorities of the Verde River @ Clarkdale Initiative project, and how should they be paid for? How has the Town of Clarkdale benefited from the Verde River @ Clarkdale Initiative?
While speaking with Clarkdale residents and sharing their concerns and suggestions for Clarkdale, residents stated they were interested and concerned about conservation measures involving the Verde River. Therefore, this question is very important to the residents of Clarkdale.
The Town of Clarkdale has benefited from the Verde River@Clarkdale project since 2009.
The goal of this initiative is to keep the Verde River flowing. These actions are improving the river flow, restoring the riparian (river bank areas) habitat, encouraging and supporting tourism, and by raising awareness in the state and community, the importance of sustaining this precious water source. Clarkdale residents stated to me that awareness and actions that have been taken to preserve and promote the Verde River have made a positive impact on the quality of life we enjoy in our community.
The future priorities of this initiative remain the same as stated above. Citizens can help preserve the Verde River by being involved in volunteer activities that address many issues including volunteer river clean up teams, citizens awareness to the needs of the Verde River, education of the public regarding healthy rivers, encouraging money donations, and implementing conservation projects through resources of business conservation partners.
Also, fees collected for activities on the river should be used for the future priorities of the Verde River @ Clarkdale initiative.
Question 3: The next big infrastructure/water management project for Clarkdale will be developing and implementing a plan for sustainable use of the town's reclaimed water. What do you believe should be the priority water resource management practices for Clarkdale? What are the best uses for the town's reclaimed water? Why?
The earth has recycled and reused water for millions of years through the natural water cycle. At this time the priority of water resource management is to expand our reclaimed water systems, maintain clean, healthy drinking water, and encourage water conservation through education, and direct water conservation practices.
With our growth and development in northern Arizona, and the rest of the state, the need is present to find ways to continue provide clean, healthy water to the citizens of Arizona. Used water can be reclaimed by returning it to the sewer system. Water can then be recycled. Water that can be reclaimed through the sewer system is water runoff from homes and businesses after a rain storm by directly connecting gutter systems to the sewer, and household water (sink water, laundry water and personal use water) that is also returned. By using reclaimed water in construction activities, toilet flushing, dust control, concrete mixing, artificial lakes/ponds, landscaping, irrigation of golf courses, and public parks, drinking water will be in less demand, and will help maintain our natural water sources for a longer period of time. At present, Clarkdale is effective in water conservation practices compared to other towns and cities in Arizona. Water conservation will always be an issue in the desert areas that we live in. Clarkdale can be the leader in fresh water conservation, and reclaimed water use for the present and the future.