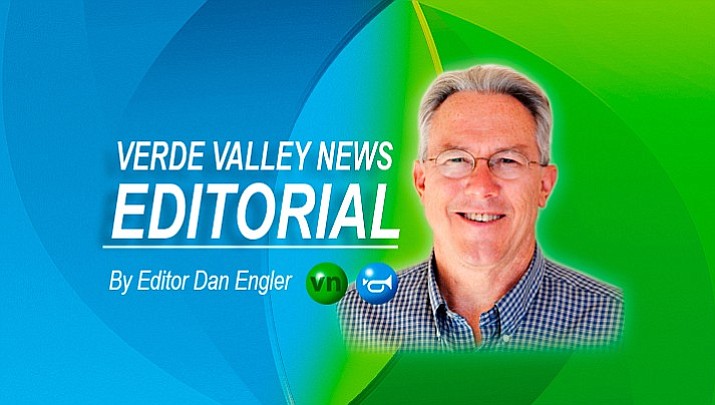 Originally Published: June 23, 2018 12:57 p.m.
Fortunately, she does not seem to have much support on the Arizona Board of Education, but State Superintendent of Public Instruction Diane Douglas' zeal for disciplining teachers who participated in last spring's state teacher walkout is troubling nonetheless.
Whose side is she on, anyway?
One would expect, at least hope, that the state schools chief would be an unfailing and unapologetic advocate for teachers.
Further, one would expect she, more than anyone else, understood the degree to which Arizona teachers were conflicted over the decision to collectively lobby state lawmakers over funding issues vs. showing up for work.
One would expect the state schools chief would support and applaud Arizona teachers for standing up for what they believed in. One would expect she would join ranks with teachers to protest Arizona's abysmal record at funding education.
Finally, one would expect the schools chief to realize that this walkout lasted only about a week and most teachers were back to work after only two or three days. The teachers succeeded in making their voice heard, effecting change, with only minimal disruption to the education process. Most schools were back to normal in a matter of days.
Instead, Douglas insists on soliciting support for disciplining or censuring teachers for standing up for what they believe in.
Her actions are just another example of state overreach for what should be a local concern.
While Arizona school teachers are licensed by the state, they are employed by individual school districts. If there is to be discipline handed out against teachers who chose to participate in the walkout, it should be left up to individual school district administrators and locally elected school board members. In most all cases in Arizona, teachers realized their administrators and school boards had their backs. They supported their teachers.
Douglas would be best to leave local concerns to local leaders.
Folks who have their priorities straight.