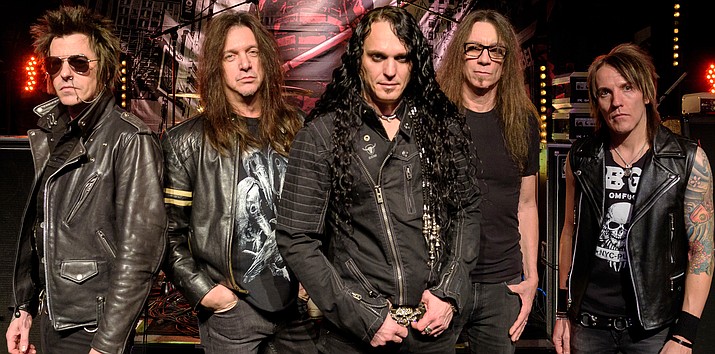 ---
---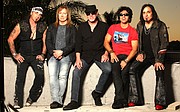 Hard rock comes to Camp Verde on Saturday, June 30 as Skid Row and Great White bring close to 30 years of heavy music to Cliff Castle Casino Hotel's Stargazer Pavilion.
A punk-metal hybrid, the Toms River, New Jersey band Skid Row has various Top-10 singles, gold and multi-platinum sales, and even spent time at No. 1 on the Billboard album chart.
After selling millions of records, they split up in 1996 after the departure of singer Sebastian Bach.
Back together since 1999, Skid Row opened for Kiss in 2000.
"When we put the band back together, we needed to reintroduce Skid Row as relevant without relying too much on past success," says bass player Rachel Bolan, whose stage name is a hybrid of his brother Richard's name and his grandfather Manuel's name.
Bolan is a tribute to one of his childhood idols, Marc Bolan.
"We wrote songs and hit the road," Bolan said. "We sunk our heart and soul into it, letting people know we weren't doing it for lack of anything better to do."
Since their reformation, Skid Row continues to record and perform live. This is the first time the band has played Stargazer.
Great White
They've been down, but they're never out. Great White has survived lineup changes as the band continues to tour the world, with nearly 200 dates in several states and countries the past two years.
On June 30, they'll play support to Skid Row at Stargazer Pavilion as they tour their new album Full Circle.
Great White is "fueled by performing live," guitarist and keyboardist Michael Lardie said in a press release.
"We love that energy that you can't find in the studio," Lardie said. "But, when you do get us working on a new record, there's a bond that is forged. It's almost like alchemy. It's years of stories, heartache, momentum and love that we put to track."
The band's fans know them for their Grammy nominated Best Hard Rock Performance hit, "Once Bitten, Twice Shy." Great White has sold more than 10 million albums, has six Top-100 Billboard hits, nine Top-200 Billboard albums, and two platinum albums.
"We can't thank our fans enough for being there with us over all of these decades," guitarist Mark Kendall said.
Skid Row with special guest Great White
On Saturday, June 30, Skid Row and Great White will play Cliff Castle Casino Hotel's Stargazer Pavilion. Doors open at 6 p.m., the show begins at 7 p.m.
Tickets are available before the show, $30 for bleachers, $40 for lawn seating and $60 for preferred seating. Prices are $5 more the day of show.
Stargazer Pavilion prohibits outside food and beverages, cameras, umbrellas, chairs, drugs, or weapons.
All bags are subject to search. Anyone who tries to bring in any of the prohibited items will be asked to return them to their vehicle.
For more information, call 800-381-7568 or email guestservices@cliffcastlecasinohotel.com.
Or visit https://www.cliffcastlecasinohotel.com/entertainment/stargazer-pavilion.