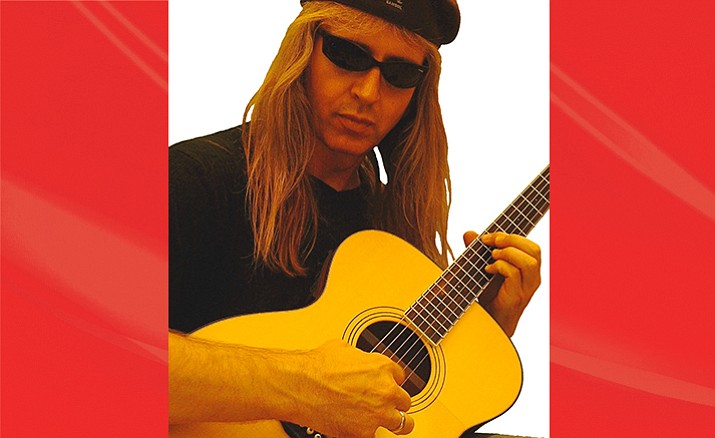 ---
---
The Grasshopper Grill, at the corner of Page Springs and Cornville Roads, this week features live entertainment Tuesday, and Thursday through Saturday.
Starting at 5:30 p.m., the region's most popular and talented singers, songwriters, instrumentalists and bands cycle through this locals' favorite Cornville restaurant and bar.
The entertainment week kicks off Tuesdays with the relaxed style of Rick Busbea, offering up a great mix with a focus on covering favorites like Kenny Chesney and Jimmy Buffet. Not to be limited, however. Rick fears no genre and can be counted on to fill a wide range of requests from the furthest reaches of popular music. Add the ever popular $5 burger and a beer special, and suddenly Tuesday becomes extra special.
Thursday, March 8, singer-songwriter Tim Young brings his classic rock focus into the bar for an up close treatment of familiar favorites. Young avoids mimicry, however, as can be seen in his work with tunes from artists whose fame is garnered as much by distinct voice as by melody or lyrics. Covering a Dylan classic, for example, Tim's vocal stylings will be his own, a hallmark of his style. On key, dynamic and most of all passionate describe his singing, providing richness and depth hard to find among even the most acclaimed performers. Young is also a prolific songwriter. His compositions could well be been performed by Buddy Holly, The Beatles, The Rolling Stones, Johnny Cash and a host of others. To see a performer come from the heart and deliver as a pro, Tim Young does just that.
PK Gregory performs Friday, March 9. Just off a six-month roadshow tour, PK brings his 21st century version of the one-man band to the Grasshopper lounge. PK rolls out an amazingly rich performance featuring clean country-blues fingerstyle guitar, soulful harmonica, excellent vocals, and tasty live acoustic percussion backing on the Farmer Foot Drums. Notable is you will hear no cover tunes. All his material is original. The result is one of the most entertaining performances to be seen and heard anywhere in the Verde Valley.
Saturday, March 10 its acoustic rock musician Tommy 'Rocks" Anderson. Tommy combines a mix of classic rock, pop, reggae, R&B and original songs along with the best of the Beatles to create truly memorable shows. Often incorporating a loop pedal into his solo acoustic shows, Tommy gets rave reviews from his audiences and is surely a performer you will not want to miss.
The Grasshopper Grill is open from 11 a.m. to 9 p.m. daily, located at 1160 S. Page Springs Road, in Cornville. For more information, call 928-649-921.