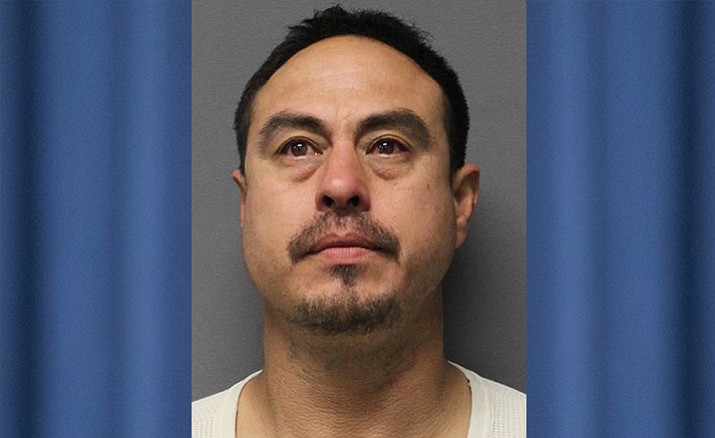 Originally Published: March 6, 2018 3:30 p.m.
March 1, about 2 a.m., a Yavapai County Sheriff's Office deputy stopped a blue 2006 Chrysler sedan for equipment and moving violations, including erratic vehicle movements, on South Interstate 17 at the Highway 260 off ramp, according to a news release from Dwight D'Evelyn, media relations coordinator for the Yavapai County Sheriff's Office.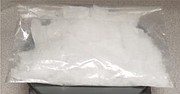 According to D'Evelyn, the driver was identified as 42-year-old Jose Castillo from Phoenix. His passenger was identified as 35-year-old Beatrice Brito from Mesa.
Neither Castillo nor Brito were able to provide a driver's license. During a discussion about the traffic violations, Castillo appeared unusually nervous and deceptive and confused as to who owned the vehicle. It was eventually determined Castillo was driving on a revoked license. Brito's license status also indicated revoked. Brito told deputies Castillo's story about the urgent need to pick up a family member in the area was false, the news release stated.
Based on the license status and the lack of an available licensed driver, deputies intended to impound the vehicle. While both were detained, deputies conducted an inventory check of the vehicle prior to tow away. Inside the vehicle, a quantity of exposed marijuana was located on the center console along with a 'snort' straw coated in white powder commonly used to inhale drugs such as meth. Several additional items of paraphernalia were seized, said D'Evelyn.
During a check of the engine compartment, deputies located a package inside the air filter case that was confirmed to contain a quarter pound of methamphetamine. Castillo denied knowledge of the drugs, but admitted his story about the urgent need to pick up a family member was a lie.
Further investigation revealed Brito had been previously convicted of drug charges resulting in Arizona State prison incarceration. Deputies discovered documentation of drug sales involving Brito and over $1000 in cash in her purse. Brito also appeared under the influence of meth and admitted to smoking some a couple days prior.

Both Castillo and Brito were booked at the Camp Verde Detention Center on charges including Transportation of Dangerous Drugs, Possession of Dangerous Drugs for Sale, Possession of Drug Paraphernalia, and Possession of Marijuana. Castillo was charged with driving on a Revoked Driver's License and has since been released pending court.
Brito remains in custody on a $5,000 bond.
Citizens can contact the Yavapai County Sheriff's Office with information or questions at 928-771-3260 or the YCSO website: www.ycsoaz.gov