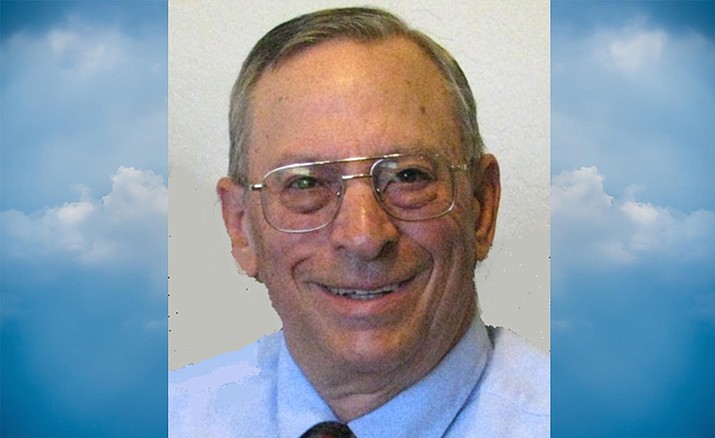 Originally Published: March 13, 2018 3:29 p.m.
Ronald Kuglitsch, 70, of Cottonwood, Arizona, passed away on March 9, 2018. He was born on Feb. 12, 1948, in Greendale, Wisconsin, to Frank and Elizabeth Kuglitsch.

Ronald was self-employed as a hearing aid dispenser. He was a business owner of Verde Hearing Solutions. Ron contributed much to the hearing-impaired community. He gave free services at assisted living facilities and low cost or free hearing aids to those unable to pay.

Ronald was a member of Immaculate Conception Church, Knights of Columbus, Verde Valley Astronomers and Hearing Healthcare Providers of AZ.

Ronald enjoyed astronomy, hunting, fishing, riding his Harley and walking around his beloved Village of Greendale where he was born and raised.

Ronald was preceded in death by his parents, Frank and Elizabeth. He is survived by his wife, Lynda; stepsons, Michael Keegan of Milwaukee, Wisconsin, and Kevin Keegan (Nicole) of Tempe, Arizona; daughter, Anna Kuglitsch (fiancé Luis Vega) of Scottsdale, Arizona; brothers, John Kuglitsch (Maureen) of Pewaukee, Wisconsin, and Robert Kuglitsch of Rockwood, Maine; and sister, Elizabeth Ferchoff (Dale) of Greendale, Wisconsin. Visitation will be held at Westcott Funeral Home in Cottonwood on Friday, March 16, 2018, from 4-6 p.m.
Mass will be held at Immaculate Conception Catholic Church in Cottonwood on Saturday, March 17, 2018, at 10:30 a.m.

Please send donations to Valley View Care, 421 N. Willard Street, Cottonwood, AZ 86326.

An online guestbook is available to sign at www.westcottfuneralhome.com


Information provided by survivors.
More like this story