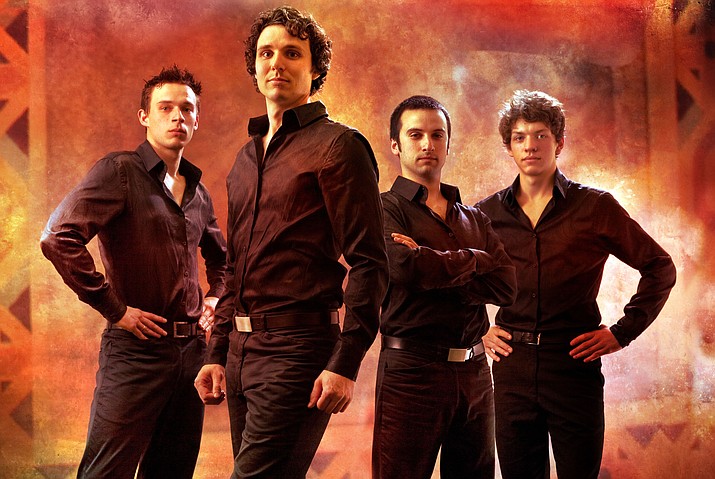 ---
---
If You Go ...
• What: Michael Londra & The Celtic Fire
• When: Saturday, March 24, 2018 at 7 p.m.
• Where: Sedona Performing Arts Center, Sedona Red Rock High School, 995 Upper Red Rock Loop Road.
• How Much: $40
• More Info: (928) 776-2000 or: www.ycpac.com
Irish singing sensation Michael Londra, a cast of Riverdance and Lord of the Dance alumni, and some of Ireland's finest musicians bring a taste of the Emerald Isle to Sedona this month -- when Michael Londra and the Celtic Fire light up the stage Saturday night, March 24 at 7 p.m. at the Sedona Red Rock High School auditorium.
Drawing from Ireland's deep talent pool and rich cultural heritage, Michael Londra & The Celtic Fire is a vigorous, evocative celebration where traditional Celtic music, dance and song combine for a remarkable evening.
Sometimes stirring, sometimes poignant, the show is led by Londra, a Wexford-born veteran of Riverdance's Broadway and national tours. Londra's album, Celt, has sold heavily worldwide and his rendition of Danny Boy became a YouTube sensation.
He headlines an elaborate cast of sawing fiddlers, wistful pipe players and graceful stepdancers who recreate the flavor of Ireland in motion and song.
Michael Londra & The Celtic Fire marks the finale of Yavapai College Performing Arts' 2017-18 Verde Valley Season.
For two years, Yavapai College has toured headline acts up to Verde Valley performance venues to share them with local audiences.
Yavapai College will announce their next Verde Valley season later this month.
Tickets for Michael Londra & The Celtic Fire are $40. For reservations, or more information, please contact the Yavapai College Performing Arts at (928) 776.2000 (or 877-928-4253 toll free) or visit www.ycpac.com.