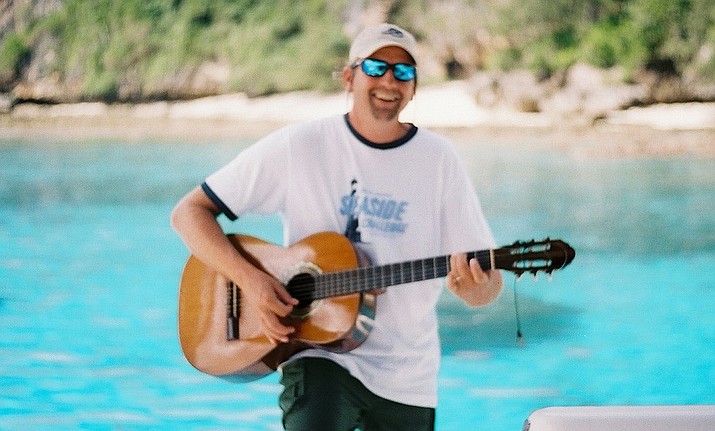 ---
---
Singer-songwriter Jim French will be performing March 31 at the Clear Creek Winery and Estate Vineyard.

French draws inspiration for his unique style of music and songwriting from his deep connection to eastern philosophies and combines that with a love of classic rock.
Jim picked up a guitar at 17 and progressed to writing his own music and poetry. Jim grew up in Sedona, he left in 1975 and traveled until he moved back in 1996. He has been a full-time Realtor here since 1999. French is taking time to embrace his musical creativity. His music is straightforward and comes directly from the heart.
Ignacio Mesa, the proprietor of Clear Creek Winery and Estate Vineyard, would also like to welcome artists of all mediums to showcase their works of art. at the weekly "Saturday Afternoon Wine and Music" events that he is hosting.

He appreciates the many talented musicians and artists here in the Verde Valley and would like to give them a beautiful venue to showcase their talents. Ignacio has put his heart and soul into the artistry of creating the top-rated Rio Claro Wines He will be speaking at the events about the history of the creation of the Clear Creek Vineyard and Winery. The Winery and Estate Vineyard was a life-long dream fulfilled for him. His talks are entertaining and informative.
Please join us for great music and wines. We are open from 11 a.m. to 5 p.m., Wednesdays -Sundays.

"Saturday Afternoon" music event is from 1:30-4 at 4053 E. Highway 260, Camp Verde.

Artist interested in displaying their arts and musicians interested in performing at the Winery please contact Debra, at shay639roselyn@gmail.com