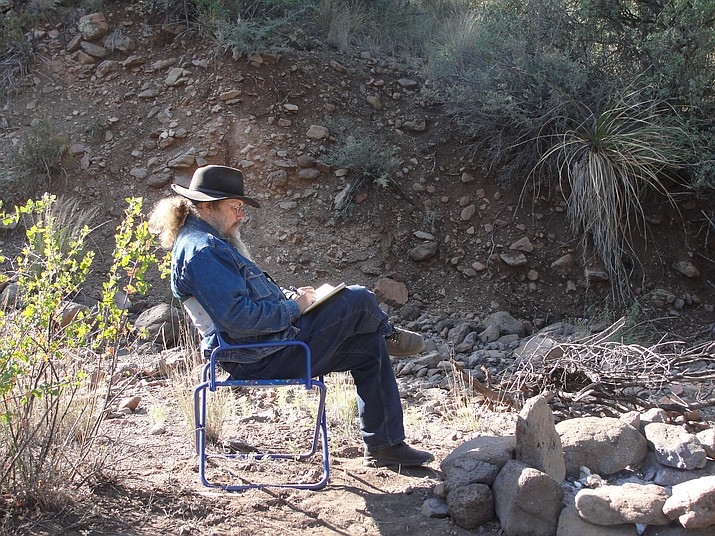 ---
---
Dig of some information on archaeology at the meeting of the Arizona Archaeological Society Verde Valley Chapter. The meeting will be on Thursday, May 24th beginning at 7:00 p.m. at the Sedona Public Library, 3250 White Bear Rd. in West Sedona. We will begin our meeting with a brief business meeting, followed by our speaker.The speaker for our last meeting until September will be our chapter archaeology advisor Dr. David R. Wilcox. He will provide a historical overview of the beginnings of anthropological archaeology in the North American Southwest which defines its enduring basic problems.
The first 10,000 years of American archaeology is then quickly surveyed with attention to "spread" and "compact" of language families, the domestication of cultigens (plants known only in cultivation with no known wild ancestors) and the rise of state-level ideologies in Mesoamerica and the question of the impact of these emergent phenomena on the American Southwest and the Middle Verde in particular.
The evolution of socio-political systems in the North American Southwest is then reviewed, focusing on the Hohokam systems in the southern Southwest.
Throughout this discussion the interactions of macrocosm and microcosm on multiple spatial and organizational scales as the locus of explanation for changing social systems is examined and it is shown how relationships observable in the archaeological record permit the construction of anthropological hypotheses and theories testable by further documentation of such relationships.
Dr. Wilcox is a native upstate New Yorker who completed a BA in anthropology at Beloit College in 1966 after working on several archaeology projects in Saskatchewan.  He came to Arizona in summer 1969, finishing his Ph.D. in anthropology at the University of Arizona in 1977; during that time he was graduate student representative of the Arizona Archaeological and Historical Society and led a study of the site of Tumamoc Hill, published in Kiva. (1979, whole issue).  After working for a year at the Western Archeological and Conservation Center, National Park Service, and another as a visiting professor at Arizona State University, he worked at the Arizona State Museum, 1980-1983, and after a time as an Itinerant Scholar, he went to the Museum of Northern Arizona in August 1984, becoming head of its anthropology department in January 1988 (to 2006) and retiring in 2010.  He is now once again an Itinerant Scholar, and a Research Associate at the Arizona State Museum, University of Arizona.
Meetings are open to the public: admission is free; donations are gratefully accepted. For additional information or questions, contact Tom Cloonan @ 206-849-8476, or check out our website: www.azarchsoc.org/VerdeValley