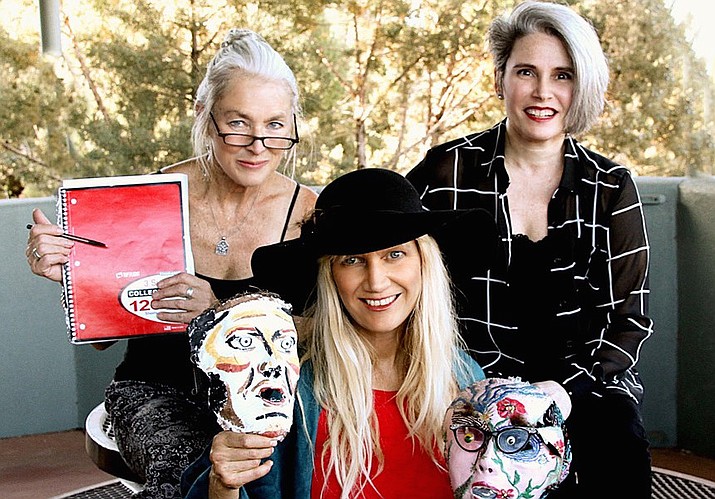 ---
---
May is Mental Health Awareness Month and The Mental Health Coalition Verde Valley, Red Earth Theatre and Tammie McKenzie, Director of Sedona 24 Hour Theatre, are partnering to present "Our Stories, Ourselves: Healing Body, Mind and Soul" a weekend immersion in interactive art experiences to foster a healthy mind and a healthy body.
Beginning Friday through Sunday, May 18-20, the program will include a live theatre performance, a film, a panel discussion and seven workshops. Each event is $10 and the package for all events is $60. Tickets are available for all events online at www.brownpapertickets.com.
Beginning on Friday, May 18, check-in will take place from 4 to 7 p.m. at the Sedona Hub, 525 Posse Grounds Rd, Sedona before the weekend opens that evening at 7 p.m. with "Performing Wellness - Voice of Life" a live performance presented by Red Earth Theatre at the Sedona Hub.
Performed by local actors, this is an inspiring selection of pieces written by different individuals living well with a range of traumatic life experiences.

On Saturday, May 19, 9 a.m. to 10:30 a.m., meet the workshop facilitators at a moderated panel discussion "The Role of the Arts in Mental Wellness" at Mary Fisher Theatre, 2030 W SR 89A in West Sedona.
Immediately following, workshops will be offered at Yavapai College Sedona Center, 4215 Arts Village Dr. in Sedona, presented in partnership with the Osher Lifelong Learning Institute. Modalities include "Systemic Constellations" led by Lori Zeltwanger and Gillian Goslinga; "Mask Making Workshop" led by Pash Galbavy;"Sounds of Healing" Workshop led by John Steinbauer and a "Movement" Workshop led by Dana DeLuz.
For more details visit www.redearththeatre.org or www.mentalhealthcoalitionvv.org.
Chef Celeste from the Turquoise Kitchen will provide homemade snacks with recipes drawn from the Good Mood Cookbook written by Leslie Korn, Harvard Medical School trained traumatologist specializing in mental health nutrition and integrative approaches to treating the mind and body.
At 7:30 p.m. on Saturday, May 19, the film 'Beyond Silence' will be shown at Mary Fisher Theatre, 2030 W SR 89A, Sedona sponsored by Illuminate Film Festival and the Sedona International Film Festival. Directed by Shaul Schwarz and executive produced by Demi Lovato this film celebrates the strength, perseverance and dedication of courageous individuals determined to break through the silence often associated with mental illness and help others along the way. Immediately following the film will be a community conversation.
On Sunday, May 20, from 9 a.m. to Noon, Kate Hawkes will lead a writing workshop "Writing Wellness" which will give participants tools and opportunity to explore writing their 'story', incorporating music, art and a variety of writing forms.