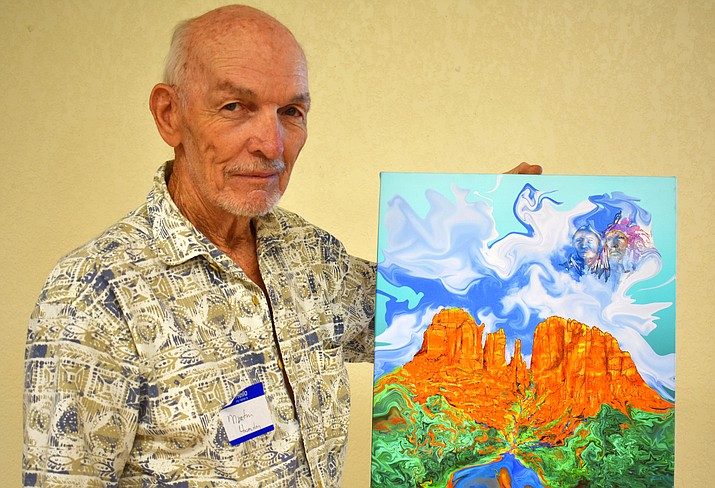 ---
---
Martin Hardy's art embraces an art venue that not many of us have mastered.  He creates his paintings on the computer, using digital manipulation to perfect his artistic vision.  He has been involved with computers since childhood, and always enjoyed being creative.  Experimentation, and exploring different methods have given him a unique style. 
Most of his working years required travel with very little time to pursue art, but upon retirement he and his wife, Robin, lived on a boat in Mexico for the next 15 years.  His style includes vivid color, which he attributes to those 15 years spent in Mexico.  He appreciated the palette used by Mexican artists to express their art, and found it suited him as well.
Hardy believes that belonging to art clubs and associations helped him to develop, explore and perfect his two favorite artforms, digital painting and sculpture.  Supportive fellow members have played a role with encouragement and friendship.  He tries to express his feelings into most everything he creates.  When asked what role he feels art plays in society, he replied that he feels it brings peace, tranquility and happiness.  You can see more of Hardy's artwork at https://fineartamerica.com/profiles/1-martin-hardy.html.
EL Valle Artists Association will return in September 2018 with meetings, workshops, and events.  You can stay in touch by visiting their website, elvalleartists.org.   For general information, please feel free to call 928-634-0076.