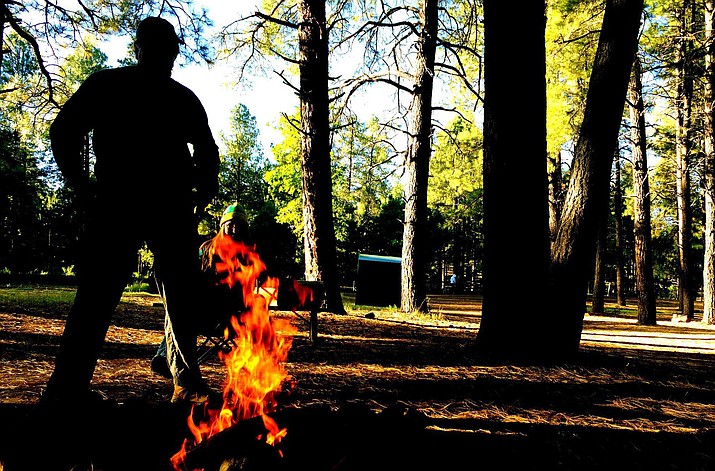 Originally Published: May 24, 2018 2:24 p.m.
Evacuations
The Yavapai County Sherriff's Office urges residents to register with the Emergency Notification System, CodeRED at http://www.ycsoaz.gov/community/Emergency-Preparedness/Emergency-Notification-System
The system notifies residents and businesses of proximal emergencies.
Evacuation Levels
READY -- This notification warns residents that a major incident exists in their area. They should monitor local media outlets & web sites for information. Residents with access and functional needs should take note and begin making arrangements to evacuate. Assemble your emergency supply kit (Go Kit).
Be Prepared -- This notification indicates there is a significant danger to your area. Grab your Go kit. Residents should either be ready to evacuate at a moment's notice or voluntarily relocate to a shelter or with family/friends.
GO! -- Mandatory: An evacuation order indicates that danger to your area is current or imminent and you should leave immediately. Follow instructions from emergency personnel and listen to local media for further instructions regarding the evacuations.
Information provided by Yavapai County
VERDE VALLEY -- Campfires are out of the question this Memorial Day Weekend as Yavapai County continues its fire ban amid high winds and low humidity. Grilling is still allowed, but only with special precautions.

All unincorporated areas within Yavapai County fall under these restrictions, according to a Yavapai County Public Works Department release.
Earlier this month, a wildland fire near Prescott Valley destroyed two homes and threatened many more; 5,000 acres were also destroyed, according to an article by The Daily Courier.
According to the release, the region is currently under State II Fire Restrictions. No burn permits are being issued to both residential and commercial.
The restrictions include:
• Use of model rockets are prohibited
• Use of fireworks and other pyrotechnic displays are prohibited except by commercial special events permit.
• No smoking outside of vehicles, outside of residential yards, or outside of designated smoking areas.
• No outdoor use of firearms
• Welding, cutting and grinding is prohibited (Permission may be granted under special circumstances and repair situations as approved by the fire marshal).
• Chain saws are allowed with a spark arrestor, water or fire extinguisher and a fire watch.
• Warming fires, campfires, as well as charcoal and wood-burning barbecues (ember and ash producing) are prohibited in all locations. This also prohibits the use of other devices that produce open flame such as tiki lamps.
• The use of propane, natural gas or other gas flame-producing barbecue cooking grills or fire pits may be used as long as they are constantly attended, are in an enclosed device, and can be turned off.
Camp Verde DUI patrols
The Camp Verde Marshal's Office is working with the Arizona Governor's Office of Highway Safety in implementing DUI enforcement patrols this holiday weekend, according to a CVMO media release.
A combination of these DUI and speed saturation patrols began Thursday and will continue through next Monday, according to CVMO
"A portion of these patrols will be conducted during the Camp Verde High School graduation festivities," the release stated. "We strongly encourage all graduating participants to drive responsibly."
A zero-tolerance approach will be applied to any reckless driver found to be impaired, according to CVMO.

"The goal of these saturated patrols is to prevent deaths, injuries and property damage caused by drug and alcohol impaired drivers," the release stated. "Every impaired driver removed from the roadway is a potential crime of violence prevented."
Cottonwood DUI patrols
Cottonwood Police Department will also participate in DUI saturation patrols this weekend as part of a DUI Task Force, said Cottonwood Police Sgt. Monica Kuhlt.
Several DUI-trained officers will be assigned to work enforcement details in Cottonwood, Kuhlt said.
Patrols will begin at night and run until the early morning hours.
More like this story