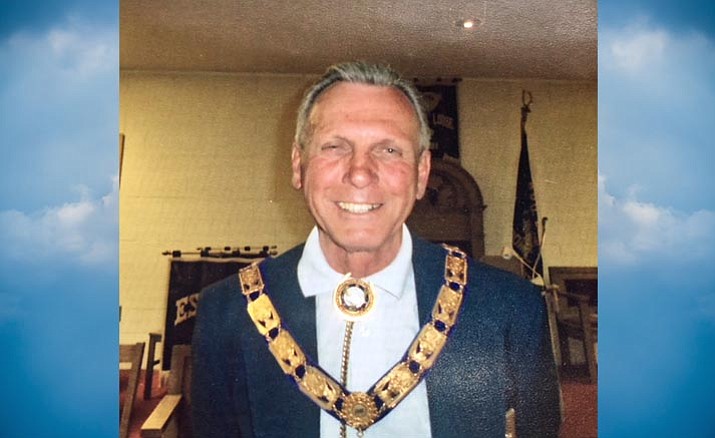 Originally Published: November 3, 2018 1:48 p.m.
It is with the heaviest of hearts that we announce the passing of Russell Case on Wednesday, Oct. 24, 2018.


Russ is survived by his wife of 23 years, Patricia; his children, Dennis, Jennie Lee, Joe, Carl, Allyson, and Amanda; and his 11 grandchildren.
A devoted husband and father, and all around friend, Russ lived a life of utter honesty and pure happiness.
As Exalted Ruler of Jerome Elk Lodge 1361 and a veteran of the Marine Corps, Russ took tremendous pride serving his country alongside his fellow patriots.


His loyalty and commitment to his family and friends cannot be overstated. Russ was one of those rare souls who only few of us are lucky to come by in our lifetime. To know him was to know everything about him.
Whether it was sharing a story from yesterday or 50 years ago, Russ was an open book in a brave, unapologetic kind of way.

The world has lost someone like no other, but if you asked him, he would just say, "This too shall pass."


Services honoring Russ will be held at Jerome Elk Lodge, 1361 on Saturday, Dec. 1, 2018, at 4 p.m.
All are welcome.
An online guestbook is available to sign at www.westcottfuneralhome.com

Information provided by survivors.
More like this story