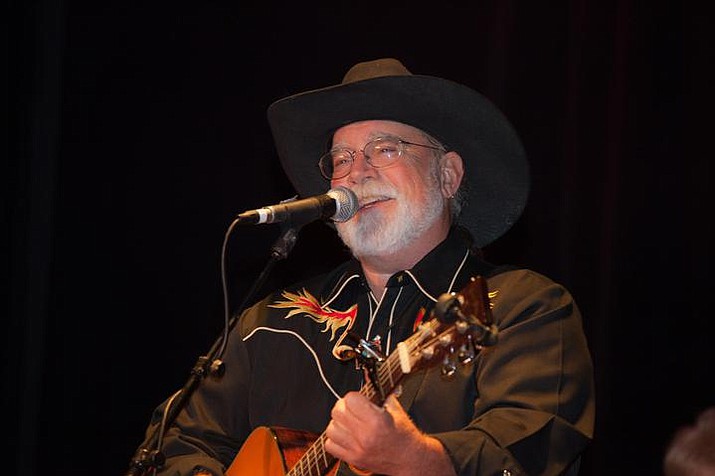 ---
---
Thursday, November 8th, The Raven Sisters make a return appearance in the Grasshopper lounge. These real sisters, Jo on guitar and Nora on the cajon drum, roll out an eclectic mix of standards, rock, country, R&B, and even dig into the swampy sounds of the Delta Blues. Dressed and rehearsed to a tee, The Raven Sisters hang their hats on innovative arrangements, audience appeal, a tight show, and well-honed vocal harmonies. With The Raven Sisters, let this Thursday be your new Friday.
Friday, November 9th, its PK Gregory bringing his 21st-century version of the one-man band to the Grasshopper lounge. PK rolls out an amazingly rich performance featuring clean country-blues finger style guitar, soulful harmonica, excellent vocals, and tasty live acoustic percussion backing on the Farmer Foot Drums. Notable is you will hear no cover tunes. All his material is original. The result is one of the most entertaining performances to be seen and heard anywhere in the Verde Valley.
Saturday, November 10th, country artist Denny Kuller makes his debut appearance in the Grasshopper lounge. From the start, Kuller convinces his listeners that this will be time well spent. Every aspect of his show – from vocals to instrumental accompaniment to the quality of the sound system – is top drawer. From there he spins 3 hours of nearly every classic country hit within memory. In lesser hands, these can be threadbare and worn, but Kuller delivers songs so authentically he can be imagined as having been the first to sing them. His vocal range is wide and his tonality under control, whether clean and clear or in the gravel. Kuller brings original works, as well, which are well crafted both in melody and lyric. Kuller is popular throughout the state, so catch him while you can.
The Grasshopper Grill is open from 11:00 a.m. to 9:00 p.m. daily, located at 1160 S. Page Springs Rd., Cornville.