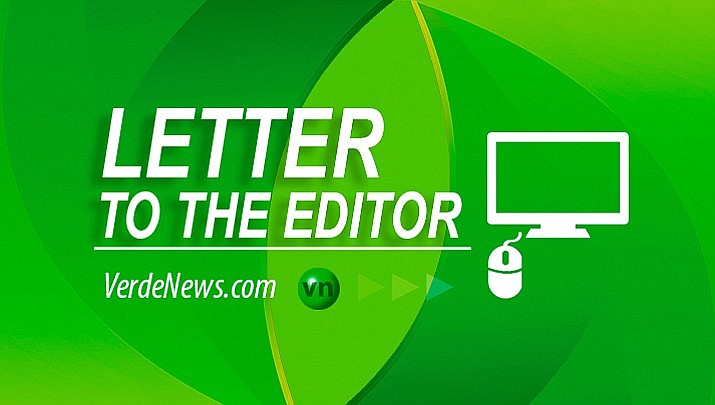 Originally Published: November 6, 2018 3:26 p.m.
Editor:
It's rumored that in the Cold War environment of the 60s, Soviet Premier, Nikita Kruschev, said some things that add up to this paraphrase: "We will destroy the United States from within. We will introduce little bits of socialism to the American people over time and one day you will wake up, and you will already have communism."
In America, when we talk about communism or socialism, most people really mean Red Communism, the authoritarian variety practiced by 1960s era oppressive governments like the Soviet Union, Cuba, and what we knew at the time as, Red China; but that's not socialism at all. Socialism is just a community garden. People in a neighborhood pitch in with some digging, planting, watering, and weeding, and then they all share the harvest. That's not sinister.
Socialism is a GoFundMe account that gives people from the larger community a chance to help someone in need. Socialism is the fellowship in your church or synagogue, when you help a brother or sister in your faith who has suffered some loss.

Socialism is simply looking out for, and helping, each other. What's wrong with taking care of our friends and family? What's wrong with taking care of each other?
Socialism only becomes nefarious in the hands of greedy leaders. Say the community is controlled by a Home Owners Association, and the HOA appoints an overseer for the garden. Suppose the HOA and the overseer decide to give you a smaller part of the harvest while they take extra as compensation for their duties. That's no longer socialism. That's oligarchy, government by a few; or suppose the overseer acts alone. That's autocracy in your community garden, rule by one.
Oligarchy, autocracy, and other forms of heavy-handed government are against the law in the United States. Socialism, taking care of each other, is not. We have a republic, a form of democratic self-determination by the people of the community through elected representation, and there's absolutely nothing in our Constitution that prohibits caring about each other. Democracy and republicanism are not antithetical to socialism. Just because we're free, it doesn't mean we can't care.
The reason that's important is because I want to ask a question. Whatever Kruschev actually said, a few socialist concepts like Medicare, Social Security, and Medicaid are not going to bring down our Republic. They're not even a threat. We've been wrestling over that for 80 years, since the 1930s, and we haven't slowed a lick. But suppose the Russians really do want to destroy us from within. Could there be any better way than to have their own agent embedded within the very Presidency of the United States, itself?
Sounds crazy, right? Let's look at some facts.
Donald Trump is not only dividing America, he is renting the fabric of our entire world society. He appears to be withdrawing the US from every cooperative international body and agreement that we have been party to for the last 70 years, including NATO and the UN.

We haven't officially withdrawn from NATO and the UN yet, but Trump has backed America out of several important environmental and trade agreements with our NATO, Asian, and North American allies, and now he is starting on the nuclear treaties we have with NATO and our Russian counterparts.
Along with degrading NATO, Trump seems bent on attacking the very ideal of international agreement through cooperative deliberation -- a concept we think of as diplomacy -- and placing that concept on a new footing of competition, rather than the old, solid foundation of cooperation for mutual benefit that has brought relative peace and prosperity to the whole planet.

Trump's idea of diplomacy is to use America's wealth and power to bully his international negotiating partners. It's the same style he's used all his life to get what he wants.
In addition to the international chaos he's causing, at home Trump has injected confusion into NAFTA, has withdrawn the US from the Trans-Pacific Partnership trade agreement, has imposed tariffs that are hurting our own farmers, and factories like Harley Davidson, and is reversing many of Obama's good-sense, necessary environmental protections. While the UN has just issued a dire warning of the severe, imminent threat we all face if we don't immediately act to reverse our carbon pollution, Trump is reanimating a wasteful, dinosauric coal industry to benefit a few thousand miners. One has to wonder if Mr Nationalist realizes that America cannot hide from the climate.
Also, Trump has personally insulted most every nation that we deal with, its leaders, and its people. They are still friends, because they need us, but they are becoming more friends of convenience. The problem with friends like that is when you need them, it just may not be convenient for them.
America is no longer leading. Trump may believe he is striking out in a bold new direction, but it doesn't appear anybody except his base is following.
I ask again, if Russia wants to destroy America from within and just, generally, overthrow our concept of Democracy that has long been the bane of old school Soviets like Putin; or worse, if Putin wants to deliberately create, and take advantage of, chaos in the Western alliance to exercise his military adventurism, can there be any better way than with his own bought and paid-for agent embedded in the very Presidency, itself?

Whether deliberate on Putin's part or just a serendipitous opportunity of evolving circumstances, please show how that very situation is not becoming true.

Please show how all these actions by Donald Trump, individually and collectively, are not degrading the West -- the United States, specifically -- and empowering Putin and all the other despots of the world.
Dave Cupples
Verde Valley