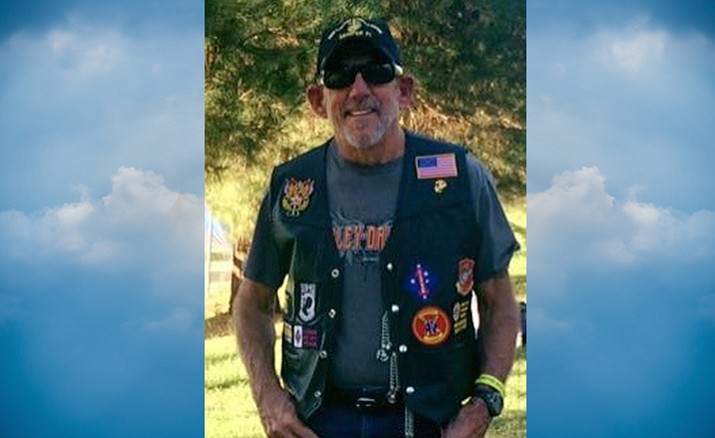 Originally Published: November 6, 2018 2:48 p.m.
Carl "Mike" Shott, 72, of Cottonwood, Arizona, was found deceased on Tuesday, Oct. 30, 2018.
He was born in Denver, Colorado, on Aug. 5, 1946.


Mike moved to Sedona in the summer of 1961 and graduated from Flagstaff High School in 1965.
After graduation Mike enlisted in the U.S. Marine Corps as a member of the newly formed Arizona Platoon. In the Corps, Mike specialized in communications and served in Vietnam.

After his tour in the Corps was over, Mike returned to Arizona and attended Northern Arizona University receiving his Bachelor of Science Degree in Education in 1976.


In 1979 Mike moved to Inverness, Florida, and married the love of his life, Nancy. The young couple remained in Florida until 2012 when they returned to Arizona and set up residence in Cottonwood.


Mike is survived by his wife, Nancy; son, Owen; and daughter, Julie.

A memorial service for Mike will take place on Wednesday, Nov. 7, 2018, at 1 p.m., at Windmill Park in Cornville.
In lieu of flowers, the "Mike Shott Memorial Account" has been established at Wells Fargo Bank to financially assist his family.

Information provided by survivors.
More like this story