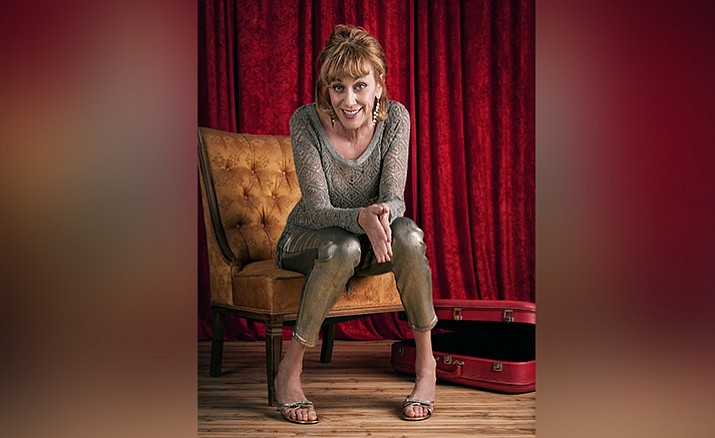 ---
---
Many years ago, Ingrid Hagelberg "Vismaya" a native Swede, came to the USA from Europe, where she had modestly established herself as a singer and actress. Prior to owning her red suitcase, she travelled more lightly.
Arriving at LAX, her backpack was stuffed with high hopes and big dreams. Ms Hagelberg was contracted to headline in John Van Drutten's Broadway hit, I Remember Mama, a play about a Norwegian immigrant family during the early 1900s. Playing Mama earned her the Glendale Center Theatre Best Actress award.
After travelling the world with her jazz/cabaret act, performing in top venues in Tokyo, Paris, LA, Warsaw, Cape Town and all over Germany, she landed in Sedona.
After recording three albums she released her fourth album Songs from my red suitcase, which delivers a fine selection of autobiographical songs in different languages.  Her current multimedia stage show is comprised of a well paced delightful monologue with projected visuals and musical interludes, with original songs from her albums and poems. The whole package magically draws you into Ingrid's personal journey. It is laced with subtle humor and emotional depth. She presents all of it masterfully in a style uniquely hers.
The 5-year-old had to wait 13 years before packing her big dream to leave for Paris, her first city of light. From then on, her artistry has been one of many ups and downs, joys and challenges – nothing foreign to any accomplished artist.
Come hear her tell and sing her story at Synergy Lounge, 2301 W Why 89 A, Sedona.
Call to reserve your ticket 928-325-4080.
Tickets are $15 and $18 at the door. Visit us online at: www.ingridhagelbergjazz.com.