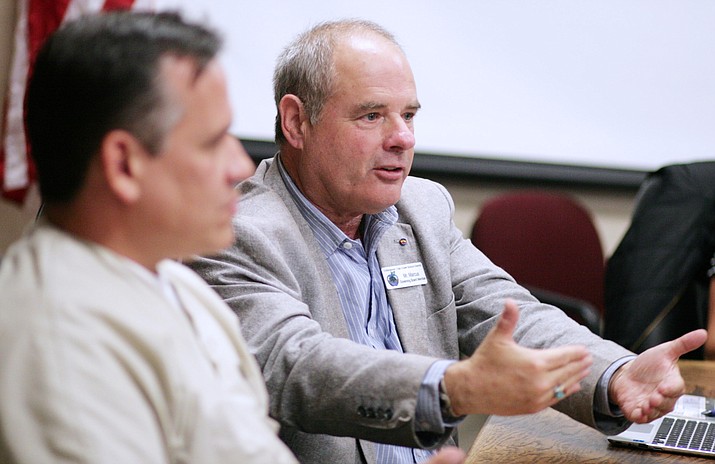 Originally Published: November 8, 2018 2:10 p.m.
COTTONWOOD – Eric Marcus was clear when he said neither he nor his fellow Cottonwood-Oak Creek School Board members were taking a position on consolidation with the Mingus Union High School District.
"We are not recommending pro – or con," Marcus said. "This is so important that we want the people of the community to vote."
Cottonwood-Oak Creek's board voted 5-0 Tuesday on a motion to "request that the Yavapai County School Superintendent call an election to determine the question of consolidation" on Nov. 5, 2019.
The board made its collective decision following 45 minutes in executive session, where it sought legal advice with Dave Pauole, an attorney of the public body.
The board's decision "gives the people the opportunity" to decide whether they want the two districts to merge into one district," said JoAnne Cook, Cottonwood-Oak Creek board president.
The way fellow board member Jason Finger sees it, "we do not find it harmful, or we wouldn't be asking" Superintendent Tim Carter's office. "We wouldn't be getting to this step."
Though Marcus asserted that the decision to merge should not belong to the board, he also admitted that he did not know "whether consolidation is the right thing."
"The only thing I do know is that this decision is important and it shouldn't be made by 10 people," Marcus said. "This is a decision that needs to be made by the community. At the end of the day, I believe we need to trust the people who elected us to make the right decision."