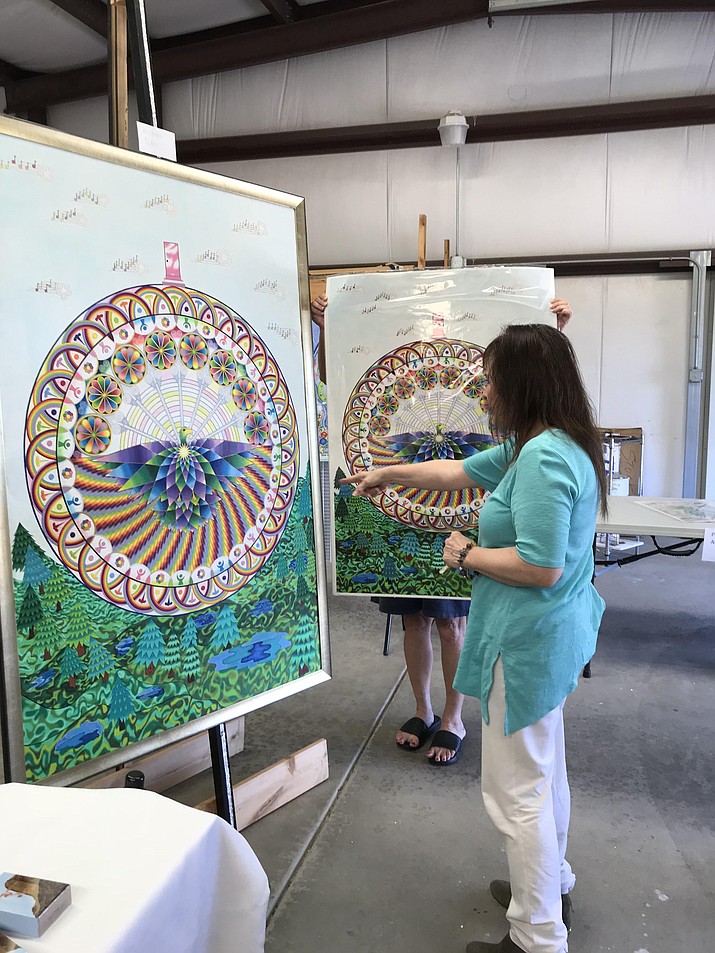 ---
---
The Sedona Visual Artists' Coalition (SVAC) is holding a launch meeting Thursday, Nov. 28, starting at 6 p.m. The meeting will be held at the Keep Sedona Beautiful Facility at 360 Brewer Road.

The meeting is focused on the Spring Open Studios Tour which will be take place April 26, 27 and 28 next year. All Verde Valley artists who are interested in participating are invited to attend.

This is the 16th annual celebration of the arts and artists and has expanded to include Sedona, Cornville, Cottonwood and Clarkdale.

The tour has grown in stature and size over the last several years to become a significant event in the greater Verde Valley.
In fact, it has been deemed a Signature Event by the Sedona Chamber of Commerce. The weekend event is a free, self-guided tour allowing visitors the opportunity to meet and talk with artists in their daily workspaces.

This non-profit, artist-run event provides thousands of visitors a unique opportunity to meet the artists and gain a firsthand view of their creative processes.
The meeting is designed to provide all the information about participating in the Spring Tour and to answer all interested artist's questions about the upcoming event.

For more information contact: Mike Upp 503.789.4437 or mjupp10@gmail.com.