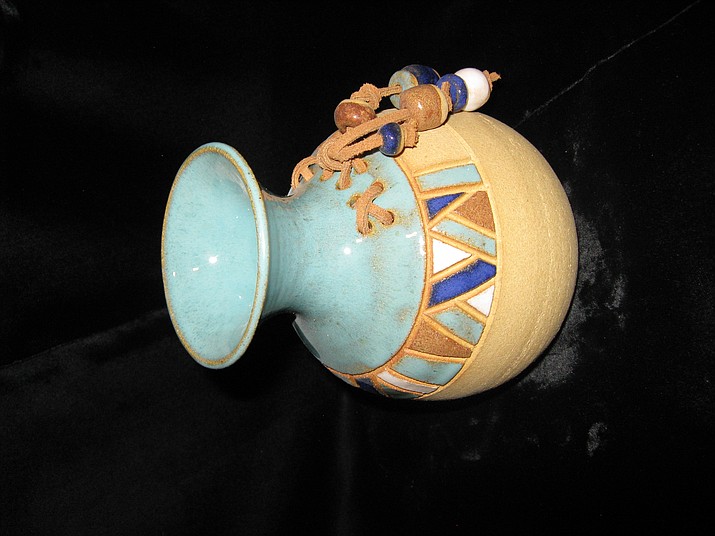 ---
---
For many years artist and activist Adele Seronde have a cherished family tradition of a family holiday art show featuring small works from her immediate family as well as cherished friends. On Sunday, December 2nd she brings back this holiday extravaganza featuring paintings, cards, sculpture, ceramics, jewelry, mixed media, CD's and weavings just in time for holiday shopping! Enjoy work from over twenty different artists and authors including Nancy Robb Dunst, Ellen Kammerling, Jacques Cauzabon Serondec, Edie Dillon, Mary Heyborne, Theodosia Green, Kenyon Taylor and Liam Herbert.

Taking place in her studio at 345 Longwood Drive in the Village of Oak Creek, guests will also be treated to a selection of books by Adele Seronde, Jim Bishop and Tom Fleischner.
For her entire life, artist, author and visionary, Adele Seronde has been profoundly moved by creativity. Captivated by the beauty that surrounds her, particularly nature, and sparked by her imagination she has created a bold body of work as an artist, author and social activist.
Her grandson Jacques Cauzabon Seronde creates works of unbridled color, free-flowing form, and brushwork that references that of Cezanne, Van Gogh, or even Modernist painters like Hans Hoffman with his lose approach to composition. Seronde tempers that evocation of art historical genres with the visuality that the landscape of the American Southwest burns into the retina. His work evokes the wide open spaces and rugged vistas that comprise this region of the United States with inclusions of figural elements from still life to human form. Having formally trained both at the Laguna College of Art and Design and the School of the Museum of Fine Arts Boston, Seronde has an imbricated education with which to draw from when working on his practice.
Mary Heyborne has exhibited and received awards at juried shows in Wyoming, California, and Arizona, including several first-place awards in Sedona Arts Center's annual members shows. In 1978, while living in Quebec, she accepted the invitation to represent the Province with her pottery at Canada's Man and His World Exposition in Montreal. She is pleased to have her work in private collections around the world.
Liam Herbert is a unique and dynamic artist. Liam's slender, angular wood carvings and limited edition bronze sculptures flow with inspiration, diversity and beautiful expressions of life.
Join Seronde with her family and friends at the Seronde Family and Friends Holiday Gift Show takes place on Sunday, December 2, from 11am-5pm at Seronde's studio: 345 Longwood Drive in the Village of Oak Creek. For more information call 928-284-9052.