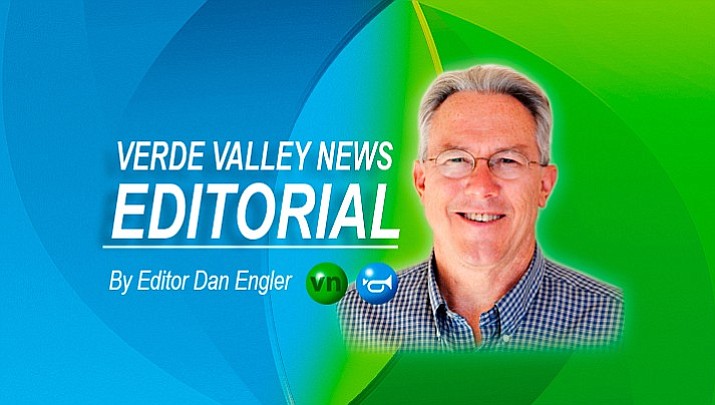 Originally Published: November 27, 2018 12:19 p.m.
A favorite whipping boy for many Verde Valley residents is Yavapai College.
Right or wrong, the rallying cry of locals has been one of equity in the services, programs and facility offerings Yavapai College provides to the Verde Valley.
That mantra has been especially emphasized during the administration of Dr. Penny Wills. The most vociferous advocates of this anti-Yavapai College sentiment believe Wills' departure is crucial to the Verde Valley getting a fair shake from the college.
As always is the case, it bears emphasis that there are two sides to this story. Not everyone has bought into the rhetoric that Yavapai College has shortchanged the Verde Valley and President Wills has been the primary instigator of this slight to the community.
But for those of you who do subscribe to this belief, you got your wish: Penny Wills has retired. She is stepping down from the presidency of the college and there will be a new person in charge.
We now have three finalists for the job, and they were selected, in part, thanks to the help of six people from the Sedona-Verde Valley region who served on the search committee.
Now, you have an opportunity to be directly involved in the process to select the next college president and you don't have to drive to Prescott to do it.
There will be three community forums, sequentially on Dec. 4 at 9:30 a.m., 11 a.m. and 12:30 p.m., in Building M-137 Community Room of the Clarkdale campus for Dr. Michael Calvert, Dr. Lisa Rhine and Dr. Linda Elliott-Nelson, respectively.
It's your chance to ask the tough questions you believe should be posed to each of the finalists, and a chance to get an early indicator of their leanings toward programs and services beyond the primary campus in Prescott.
More than anything, it's your chance to be part of the process and gauge firsthand who you believe to be the best person for the job. Further, it will be your chance to share those impressions with your elected officials who will make the ultimate decision.
Whatever shortcomings exist at Yavapai College as to the institution's relationship with the Verde Valley, they have not been manifested in the search for a new present.
The Verde Valley had ample representation on the committee that selected the finalists. Now the college is bringing those finalists to the Verde Valley to let you see for yourself who might be the best fit for our local community college leadership.
The easy out here, of course, is to not participate and then complain about the college's choice later on.
We like the think the folks in the Verde Valley are better than that.
We hope to see you there. We hope to hear you ask the very tough questions needed of these finalists.