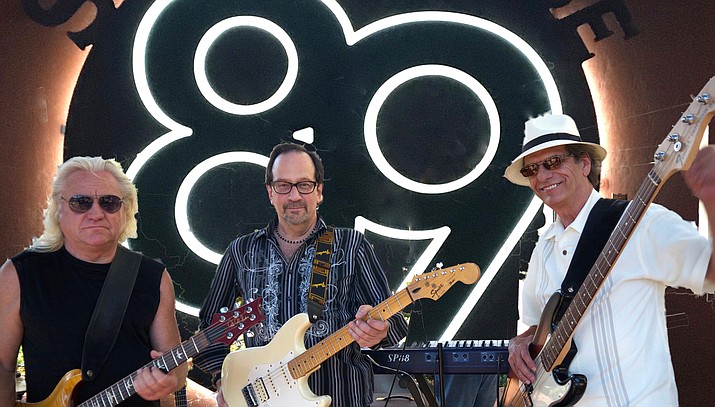 ---
---
Local performing Sedona musicians are celebrating the opening of Club89 at Steakhouse89, a new late-night musical venue offering live-music entertainment on weekends and some weekday nights from 9 p.m. to midnight and beyond.
Located in West Sedona, Steakhouse89 has regularly offered live entertainment from 5-8 p.m. in the newly-renovated bar and lounge area, featuring some of Sedona's best local talent performing on their baby grand piano, featuring local musical legends Robin Miller, Eric Williams, Paulo, Phil Rossi, David Vincent Mills, Susannah Martin.
Sensing a need for a late-night musical venue, Steakhouse89 owner Dieter Lehmann has put in a stage and renovated one of the larger rooms in Steakhouse89 to provide live musical entertainment for the late crowd.
"It was obvious to us Sedona needed a new music venue for the late-night crowd and visitor's that enjoy dancing and partying in a nice environment," Dieter said. "So as the saying goes, 'if you build it they will come.' So we built a stage, renamed that section of our restaurant 'Club89' and hired local bands and DJ's to come in and get the party going."
Club89 has already twice featured "Green Light," one of Northern Arizona's top-original classic rock dance bands headquartered in Sedona. Both shows were sold out and locals and visitors could not get enough them.
"This told us there is a need for live music past 9 p.m. in this town," Lehmann said. "So we are hoping to meet that need with some of the best talent Sedona has to offer starting now in October.
Scheduled for performances in 'Rocktober" are BMI recording artist Jerry Wayne McFarland, an alumni of the Righteous Brothers Band and many other famous ensembles; "Saffire," a local trio known for their original twist on standard rock classics; DJ Jesse, a very popular disc spinner in Sedona (0ctober 20); DJ X-Factor, another DJ with a large following in Sedona (October 27); "Iron Wood" a rock'n dance band (October 24); and special events like "Latin Night" for those who like the exotic beats and dancing (October 18).
"We want people to know there is great place for late-night music in West Sedona where they can come to mingle, dance and party in classy and safe environment," Dieter said. "Club89 rocks."
Steakhouse89 is located at 2620 West S. R. 89A. Visit steakhouse89.com for reservations. Call 928-204-2000 for more.